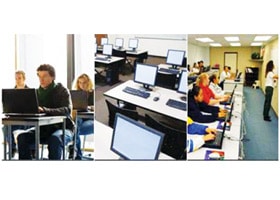 The Edaxis LangLab is designed in such a way that it fosters a more effective level of understanding between the teacher and the student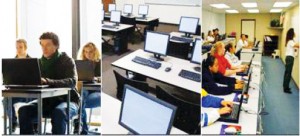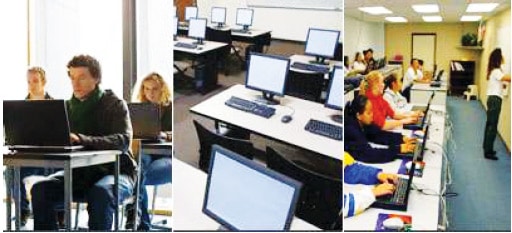 An innovative and pedagogically superior suite of software modules for learning any language at any level, Edaxis LangLab is full of useful features, and it is easy to use. Basically it is a learn-anywhere blended learning platform through which students can acquire aural, oral, reading and writing skills. Students can also benefit by gaining cultural knowledge through active use of lessons designed by their teachers. Edaxis LangLab makes it possible for teachers to use the existing multimedia or text resources to create new educational resources tailor made to fit the needs of their students.
Most suited for students
The suite is designed in such a way that it becomes eminently easy for students to use audio, video, websites, images, PowerPoint, documents and other texts for gaining mastery on different languages. The lessons are easily retrievable from menus. The students can work individually and at their own pace. They can listen, record responses, replay and practice. They can read instructions, texts and questions. Questions can be answered by clicking on radio buttons and checkboxes, or by typing in text boxes. Collaboration is fostered, as students are required to work in pairs or groups. Students can save lessons on Hard disk, USB pen or DVD.

What can teachers do?
Edaxis LangLab is a cross platform solution capable of running on PC and Mac systems. As the solution is capable of being used remotely, it increases the instruction time that a teacher is able to offer.
Efficient usage of data management tools have been made to enable teachers to use the module for assessment and asynchronous feedback, select the lesson of interest, choose a student from a pull-down menu, and click to go from item to item to review the student's work, retrieved automatically. Basically the teacher is able to avoid the time wasting rigmarole of searching for a student's recording.
It is also possible for a teacher to conduct his evaluation by going to an item and then choosing each student in turn from the menu through which a student's work can be retrieved automatically. The Edaxis LangLab is much superior to most traditional language laboratories, which use common recorders or other kind of hardware devices. The tutor can use the Teach-On Demand function to record or start master track, in real time, open multimedia files for students and broadcast it to them (just choosing to broadcast only the audio signal). Teacher can modify the educational documents in real time during the lesson or prepare exercises in advance.
The Exaxis LangLab offers numerous ways of being used in conjunction with an inexpensive classroom-control system. By doing this it becomes possible for the teacher to engage students in additional instructional activities and send to students materials that are not already linked to LangLab lessons. This kind of system has the effect of bringing ease to the initial effort of lesson creation.

br>