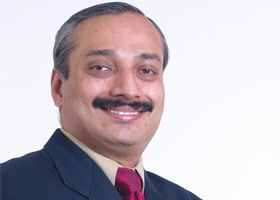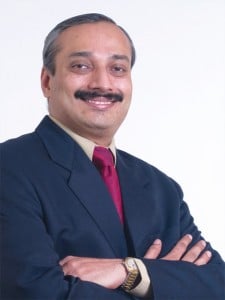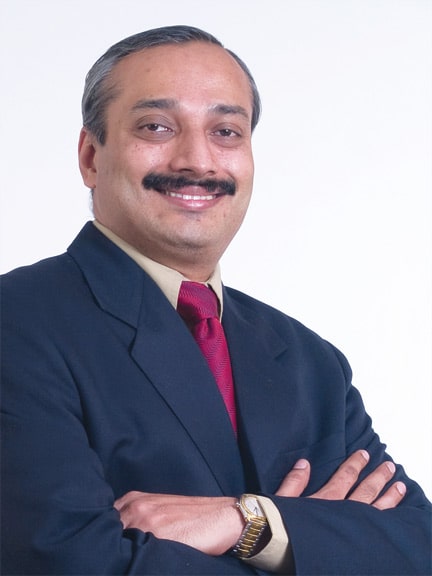 S Murlidhar, Co-founder and CEO, MeritTrac Services in conversation with Dr Ravi Gupta and Pragya Gupta talks about the emergence of online examination and assessment systems in India and how MeritTrac addresses the  educationists' conundrums of choosing the right solutions…
Please elaborate on the market scenario for assessments. How has the market evolved?
When we started MeritTrac in the year 2000, we were the pioneers in the assessment related solutions space. There was no professional and scientifically organised private company. There were government bodies like UPSC. So that's really where we made a mark. We started with the corporate segment. The market then was all about telling people that we are offering assessment tools. Frankly speaking, there was really no market; we have built the market through the first 6- 7 years in the corporate segment.
How has been the process of re-shaping the market? What is your vision for the next five years?

The next 5 years, there is going to be lot of online exams and outsourcing in the traditional multiple choice modes. In last 6 to 8 months, we have seen 15 tenders have come out in the government space for online examinations. In fact, the state and the central governments have been coming out with the tenders slowly one by one. They have their own plans and they are just going ahead.
The biggest problem for large online examinations being held today is impersonation. We have introduced a biometric authentication product which is a mobile device; it can go around in the classroom like a regular Attendance Sheet. It is like finger based and completely non-intrusive system of identification. Quality in the assessment and evaluation is going to improve over a period of time. So we are hugely excited by the kind of products we can bring in. This is a big challenge and also an opportunity.  In this January, we are going to conduct 10 Lakh examinations in 180 towns online, which is a world record.
How is the whole assessment industry is involved at this stage?
Today there are 9 to 10 players (Indian and foreign) who are at the bidding for the really large orders. This is an extremely positive trend as it will lead to further developments in the market. Conducting a good quality examination is all about the process, the software and the infrastructure. An online examination is like a running demonstration of technology, but the technology has to be adequately interplayed with the people. I always tell my clients that that they should not look at this as a mere technology project, it is a very social product.
What about the subjective examinations?
Today we have technologies that lead to automation of the evaluation process, which is being deployed in many large universities abroad. But this technology does not automate the evaluation itself. For example, in case of CBSE Exams, the entire evaluation process is manual. The answers are being carted from locations to locations. So what we bring to the table is a system of digitising the answer scripts and scanning them. There is a technology and software for this. The software interface provides all the tools required by the correction of the paper by an evaluator.
Up, Close & Personal

Birth




4 Aug 1969

Education




MBA (IIM Lucknow)

Hobbies




Reading, Indian History

Passion




Entrepreneurship

ACHIEVEMENT




Successful new age entrepreneur who has used his professional training and corporate experience to create a unique business venture in the area of assessments which in 2000 was an unknown area of business

SUCCESS MANTRA




God is in the detail

Vision




Transform education with innovative assessments
How do you see the level of engagement of private universities and that of the government universities?
I see that the private universities are more active, but that does not mean that the government universities are lagging behind. There is a very little difference in my opinion between what the government universities and the private universities are doing. Lot of examination reform are happening in government universities these days. So as more and more companies talk to them and people in the media write about it, changes in the evaluation process are bound to happen everywhere.
What are the challenges you face in the implementation of this technology? Is budget an issue?
No, budget is not an issue. I think education of the clients about the value of an outsourcing one aspect of the education process is a bigger challenge. Today you can reach out to more and more people and tell them that this is the right thing to do and these are the benefits, but it is not necessary that people will buy your outsourcing logic. IT also it took time. The point is that if my ideas get communicated to the right person or the right team in a convincing manner, then that will give impetus to reform.
Are government guidelines required?
More than guidelines, I think a set of industry standards are required. For example we are the members of a body called Association of Test Publishers (ATP), which is engaged in publishing guidelines for the test publishers. Some kind of work on this front has also happened in India, some guidelines are adopted and pre published. So by this, the client's interest is safeguarded. Today we are doing 4 to 5 million exams a year; we anticipate that in 5 years time, we will be doing about 50 million.
Companies from outside India have brought unfair competition to the Indian firms. So do we see the same thing here?
Assessment is an area of high integrity. Per say, to be an assessment company you have to be highly secure. You also need to have reputation for high ethical standards.
Worldwide, there are a lot of standards and regulations around the assessments. In US tests and assessments are legally challenged very frequently unlike in India. If I am a large company, somebody can say that the test is not for a journalist at all, your test is wrong. It applies to companies also.

br>