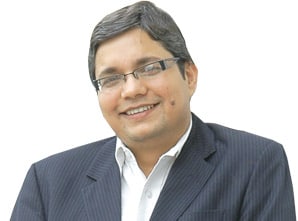 While on a broader level the debate on the best ways for educational institutes to invest wisely in ICT technology continues, it has quietly emerged that a vast majority of institutions in India are on way to having digital labs deployed in their classrooms. The digital labs allow for compelling multimedia lessons, and let students work at their own pace or in groups. The role of the teacher continues to be important. Students collaborate in groups, and swoop on the teacher for consultation.
The digital labs – science labs, math labs, robotic labs, language labs – that are being used in modern classrooms are different from what we used to have earlier. They are not just standard computer based labs. The companies in the education space are now coming up with solutions that don't require students to be sitting in front of the computer and looking blankly into the screen. The students have access to LCD screens, headsets, microphones, so that they can collaborate with other students in the class and beyond.
The teacher has access to a central station equipped with a monitor and keypad. Through personal interventions and through the digital tools, the teacher is able to give individual attention to each one of his students. He or she can apportion time on the basis of the need of students. The weaker students no longer have to struggle at the blackboard in front of the class. This system of digital labs is especially helpful to the children with learning disabilities, as they are able to participate and succeed in mainstream classes.
However, it is also true that the digital labs business is going through a high-growth phase and hence it has some growing pains. Companies in the digital labs space are coming up with new innovations, but at times they have to go back to the drawing board to make their products more suitable for the needs of the Indian educational landscape. In the current issue of digitalLEARNING we have conducted an in depth exploration of the digital lab business in the country. Some companies have been clocking more than 100 percent year on year growth. There is an overwhelming view in the market that this kind of growth is sustainable at least for the next five years.

In the state of Maharashtra, in particular, there is lot of movement towards implementing digital labs in classrooms.  To showcase the state's prowess in the field of ICT, we have chosen Mumbai as the venue for the eMaharashtra 2012 (http://emaharashtra.eletsonline.com/) in April.  ICT is a playground for innovators, who can come from any part of the country or the world and have positive impact on the life of people in living in diverse geographical areas.
As always I look forward to having your feedback on this issue of digitalLEARNING.

br>