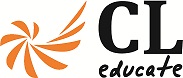 CL Educate Ltd and NIRD (National Institute of Rural Development) has signed an MOU through which CL Educate will be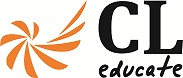 training 7800 rural BPL youth under the Rural Development Scheme of MORD (Ministry of Rural Development) GoI, New Delhi. CL educate will impart training to the youth of Chhattisgarh, Jharkhand and Bundelkhand Districts of MP and UP in various trades so as to make them employable. CL Educate will bear 25 percent of the total cost of this project.
CL Educate will be training the youth in various trades viz- Electrician, AC and Refrigeration Repair, Diesel Engine Repair, Beautician, Mobile repairing, Sewing Machine Operator and Sales & Marketing . The medium of instruction shall be Hindi or English with a strong emphasis on enhancement of soft skills so as to prepare the trainees to take up future challenges in life. CL Educate will also help place the trainees or set up Self Employment Ventures post the 3 months residential training. The MOU is valid for a period of 2 years.
On signing the contract Sanjeev Srivastava, CEO & President, Emerging Business Group, CL Educate said, "It's great feeling to be selected once again as Project Implementation Partner for SGSY-II sp project. It is a very satisfying feeling to be a part of this project again as it confirms the faith of the Government Board in our training and skill up gradation delivery. We have purposely chosen LWE districts and Bundelkhand region because we see a great need of hand holding and guidance there for the local inhabitants for seeking modes of self employment and placements. We are keen to start this project.'
M V Rao, DG (Director General) and Registrar and Director (Administration), NIRD also expressed his delight on having CL Educate again as an Implementing Agency for the project. He congratulated the team and expressed his desire to see a successful implementation of the project.