Karan Garg, MD, IFW Techno Creations Pvt Ltd, shares his insights with Pragya Gupta on the latest trends in implementation of ERP solutions in Indian institutions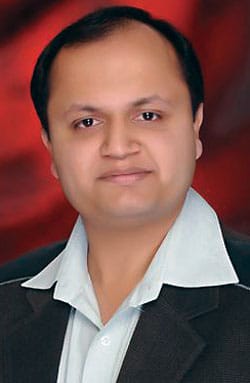 Inefficiency of Manual, Paper-Based Processes generates the demand of ERP in education. How does ERP make the processes more efficient?
Data Duplication, removal of human errors, and automation of routine tasks are some of the main areas in which ERP solutions are a big help to educational institutions. ERPs save a lot of time by helping us safeguard the integrity of the data.

A lot of time is wasted in making the reports and data sheets related to attendance, exams, etc. for submitting to affiliating state Universities and to AICTE like approving bodies. ERPs like IFW College ERP provide readymade interfaces for all such records. Old models used by colleges for attendance, exam evaluation, leave management timetable settings, etc. have traditionally required a lot of paperwork. With the advent of ERP solutions these tasks have gone online and can be finished quickly and efficiently. There is also more transparency in the system.
Since, AICTE has made ERP solutions desirable for all technical colleges, there is renewed interest in these solutions. But, the rate of progress will be slow till the time AICTE makes it mandatory for institutions to have such solutions. The established colleges are eagerly implementing ERPs, but the new colleges are not showing similar enthusiasm.
What is the market size of the ERP vertical for higher education in India?  What rate of growth are you expecting in times to come?
With approximately 1000 Universities and more than 10,000 technical and management colleges operating in the country, the market size is tremendous. New institutions are coming up every year, and as all of them must implement ERP at some point of time, the future looks very bright and exciting for this market. The day ERP solutions are made mandatory by State Universities and AICTE like bodies, this market will see a huge jump.
It has been noticed that not all the ERP implementation are success. What are the reasons for these failures of ERP implementation?
The following are some of the reasons due to which ERPs sometimes fail in colleges due to reasons like lack of adequately trained staff, lack of proper infrastructure, or lack of adequate research on the exact needs of the institution. There can be various other reasons for failure also.
The thing is that Rome was not built in a single day. Many organisations feel that they can create their own ERP solutions by deploying a team of developers. It's not impossible. These organisations end up creating solutions that can only serve the purpose of hampering the process of standardisation. There can also be problems if the organisation makes wrong choice when it comes to ERP. For instance, if you are a University, you should not be going for a solution that has been developed with a School or College in mind.
Have you faced situations where institutions are unable to make proper usage of ERP solutions?
ERP Implementation is a race where everyone's legs are tied up with each other. If one department fails it will necessarily create problems for other departments. ERP brings centralisation so that information can flow between different departments easily. If some of the departments do not work properly it becomes problem for the others. It is the prerogative of the ERP Manager to ensure that all departments are working in tandem with each other on the ERP front.
Follow and connect with us on Facebook, Twitter, LinkedIn, Elets video
>