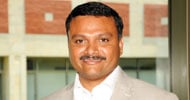 "The adoption of ERP systems brings all the departments on the same platform, leading to the creation of more efficient campus," says Rajendra CM, Managing Director, Asia Pacific & EMEA, Talisma Corporation, in conversation with Pragya Gupta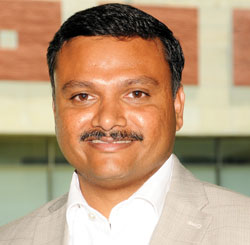 Tell us about your views on how ERP solutions bring efficiency in management institutions?

Traditionally the higher education institutes have had processes that are manual and their data to a large extent is paper-based. The data is often resident to any single department and other departments might find it difficult to access and use the same data. That is why electronic data is important, as it facilitates the flow of information from one department to another.  The adoption of ERP systems brings all the departments on the same platform, leading to the creation of more efficient campus. For instance, in admissions by adopting a simple online application processing solution, the institution can receive application forms on-line, collect payments on-line, and it can bring efficiency to the process of short-listing and selection of students.
How does ERP help the institutions in complying with regulations?
The Indian higher education sector is very diverse and one of the largest in the world. Hence, the ecosystem of regulators and governing authorities is also equally vast. The institutes are under constant surveillance from regulatory bodies for conforming to regulatory compliance. This calls for mandatory disclosures from the institutes to the regulators. Institutes today spend significant amount of time preparing for regulatory reports. Institutes can definitely look up to an ERP system for generating of accurate reports. Therefore, for a good ERP system it is necessary to have a comprehensive out-of-the-box regulatory compliance module that can bring ease to the creation of statutory reports.
Talisma's Offerings in ERP
The integrated CampusVue Ecosystem comprises of the following components:
•    CampusVue Student: Student Information System for integrating departments and workflows
•    Self-Service Web Portals: For students, faculty, administrators, advisors, and employers
•    LMS: Moodle-based e-Learning for online and blended academic delivery
•    Decision Support and Performance Analytics: For a 360° view of multi-campus, distance and continuing education
•    CRM Solutions: For communications, recruiting, admissions, retention, advising, and alumni relations
•    Finance, HR & Payroll
•    Enterprise Document Management System
•    Scholarships Management System
•    Social Media Solutions Placements Career Advancement Solution
•    Transportation and Facilities Management Solutions
•    Virtual Learning Platform
•    Library Management System
•    Regulatory Compliance System
•    RTI System
How challenging is it to convince institutions about the value you bring in?
Historically, adoption of technology in the Indian higher education system has been slow. Therefore, in general it is quite a challenge to convenience the value of an ERP for a traditional institute as against a forwarding looking school.
However, the good news is that in the recent past, the sector has shown high appetite for technology adoption as a result of globalisation and strong influence of global trends. This is definitely complimented by other factors such as call by the government to improve the performance, efficiency and transparency in the operational governance.