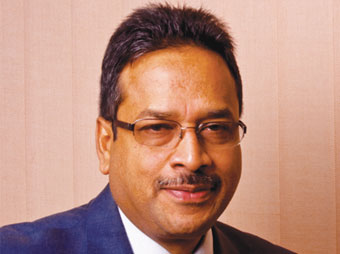 "At the Apparel Training Institute, we follow a specific model of training that is rather comprehensive and dynamic," says Dr Darlie O Koshy, Director General IAM & ATDC, Apparel Export Promotion Council
What is your view of the apparel sector in India?
The thing is that the apparel sector is quite labour intensive. For every one crore of investment, about 275 people get directly employed and another 125 people are indirectly employed. After agriculture, the apparel sector offers maximum employment opportunities. Unfortunately large numbers of mills have closed down, and this has led to rise in unemployment levels in the sector.
Give a brief overview of the Apparel Institute.
You require different sets of skills and different knowledge levels for gaining employment in the apparel sector. Some of the institutes are just doing higher education like NIIFT, NID. And some do just the vocational part, and some do the short term programmes. But at the Apparel Training Institute, we follow a specific model of training, which is more comprehensive and dynamic. We help our students develop all kinds of skills, basic skills as well as the top skills.
Tell us about SMART system of education.
We have spent a lot of time in developing what is called the SMART (The skills for manufacturing of apparel through research and training). This initiative is supported by the ministry of textiles integrated skill development project. Today we are running 95 or 97 centres of SMART, which basically offer short term courses, mostly 2 months courses for providing basic entry level skills under the national vocational education system. We have now gone a step further and created community college network with the help of FICCI. We have been involved in many IGNOU colleges, which offer programmes and courses that will lead to jobs in quality control, production, assurance, pattern making, and iCATCAM.
How many students are you educating at present?
Our students are at different levels, some come for basic training, some for middle level training and others for advanced degrees. At the basic level we have around 19,000 students in entire country. On the middle level we have 3,500 students and at the top we will have about 300 students. This way of training students for different levels is important, as then you create talent that can cater to the needs of all the stages of the industry. For instance, if you create 1500 or 2000 designers, what happens is that you are not having any relation with the total requirement of the industry. The designers also need to have merchandisers, pattern makers, etc.  So our education has been dedicated to catering to all the verticals of the apparel industry.
Does this mean that you are more focussed on the business of fashion?  
We are focussed on the basics of fashion far more than the design element itself. We are not creating more designers, we are creating more merchandisers, more junior level managers, more middle level managers and more technically qualified managers, professional and production managers. Our DNA is creating a business oriented individual who can create an economic export multiplier when they join the workforce. It is important that the students have the kind of training that will enable them to keep an eye on the changing dynamics of the workplace in fashion industry. It is possible that tomorrow's workplace might eliminate the large number of people as automation systems will gain popularity. The people you are training today should be focused on technology.