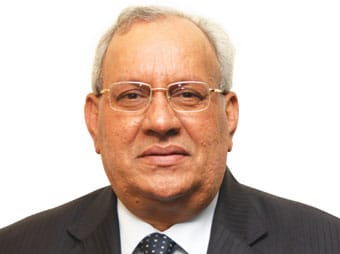 "We need to prepare our lawyers for a legal career that introduces them to wide range of opportunities in legal profession across the globe," Prof Ranbir Singh, Vice Chancellor, National Law University, Dwarka
Tell us about the achievements of National Law University?
The National Law University was established in 2008 by Act No.1 of 2008 of National Capital Territory of Delhi and with the initiative of High Court of Delhi. The vision of the university is to create a legal institution of global standards that will compete with the best institutions outside India. We need to prepare our lawyers for a legal career that introduces them to wide range of opportunities in legal profession across the globe. The University is fully residential and maintains separate residence for boys and girls. The Halls of Residence are provided with Common Room facilities, indoor games, television and a state of art gymnasium.
There already are a lot of law schools in India, how does your institute stand out?
The thing is that there is dearth of good law schools in India, even though there are as many as 900 law colleges in our country. Not all of them are as good as they ought to be. We need to have law schools that can compete with the best law schools like Oxford or Cambridge, where they have extensive Law departments. I would like to speak the famous phrase, "We are doing it different, so that makes a difference."
What are your views on the regulations in the higher education sector in India?
I believe too much of government regulation is not good for universities in the country. The university should be provided a mandate. The best possible alternative according to me is that the university should be given a mandate to come out with the best of research and best professionals, but that will happen only when the university has been given a fair amount of financial, administrative and functional autonomy.
The Union Cabinet has cleared establishment of National Commission for Higher Education and Research, a higher education regulatory body. What are your views on the process of subsuming various regulatory bodies for a common regulatory body?
I have no issues with government coming up with any kind of regulatory structure. Only thing I would like to point out is that sometimes, the human beings who run an institution are more important than those institutions themselves. If you have very high level body and but it is not being managed well then nothing is going to happen.
There is lot of foreign collaboration happening in the university space, please tell us about your views on this?
I would be most happy to see a top class institution like Harvard University, Stanford University and Cambridge University coming into India, but lot of changes at policy level is required to enable top universities to come in.
Is this a National Law University open to collaboration with other universities?
Collaboration is not a new thing. All the best law schools in the country have a system of collaborating with other law schools. The system of academic exchange and collaborative research are fairly common. We have already stated developing parameters for collaborations.
What are your views on ICT in education?
I believe ICT is of great importance. Online education systems are in vogue these days. IGNOU is doing very well in online education space. Lot of teaching is being conducted through virtual classrooms. India is a vast country, and we need ICT solutions to reach out to larger sections of the population.