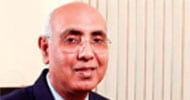 "Regulation is very important, as education in our country is an enterprise for serving the public, it is not for profit," says Dr Anup K Singh, Director, Jaipuria Institute of Management – Noida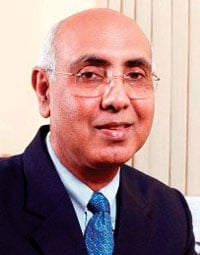 What are the main initiatives of Jaipuria Institute in the management sector?
Jaipuria Institute of Management is committed to advancement of Management education in this country. We are highly student centric, and we try to understand the needs of the corporate world, before coming up with an educational programme for our students. We are also focussed on providing learning through process of observation and practical experience.
Tell us about the collaborations that you have developed with foreign universities.
We have collaboration with 8 foreign universities for student and faculty exchange and for joint research, but we haven't gone for any joint programme because regulation in this country does not allow that. However, in future foreign educational institutions will be coming to India, as under the WTO regulations we are bound to open our education sector. Our IT companies are setting up huge establishments in Europe, US and other countries, so we have to reciprocate by opening up our own economy. However, Indian institutions are very well placed to take on foreign competition.
The skills that the graduates coming out of technical institutes have often doesn't match the requirements of the industry. Do you think that academia should be more deeply aligned to industry to ensure that the students have employable skills?
We need to understand at times the students might not have had a proper school and undergraduate education, resulting in the fact that their foundation is weak. At Jaipuria Institute we also have system for catering  to cater to the needs of such students. We have intensive courses of communication, because we have realised that communication is very important skill that employer's seek
Do we need a regulatory system for education in India?
Regulation is very important, as education in our country is an enterprise for serving the public, it is not for profit. But some rouge institutions can try to make profit, so we need regulations to control such institutions. Unless we have a right kind regulatory framework, the interests of the student will not be served.
Can you highlight about the on job training that students get here? Tell us about the corporates that you are associated with?
As we are located in a business hub like Noida, we have lot of business organisations around us. GE and Hero Honda are often around. We are able to send our students to their facilities to do some projects. We have plans to develop better integrations with private sector in times to come.
What are your views on ICT in education?
ICT is most important for educational institutions. The present generation is so deeply into technology that unless you have cutting edge ICT solutions in the institutions, you will not be able to hold the attention of your students. We even need to use social networks like Facebook for reaching out to students. We have done collaborations with Finland university , where they are conducting a programme through Facebook. We are making significant investments in ICT.
Please tell us your views on the future of education in India?
If India has to become a great country, our quality of education has to improve drastically. China has made great improvements in education and that is why the country is far ahead of us. We have not reached a point where we can compare ourselves with Europe or US, we should be comparing ourselves with China and Malaysia and Thailand. The problem we are facing is that our higher education is showing improvement in terms of number but not in quality, so we have to focus on quality.