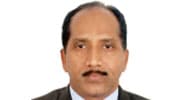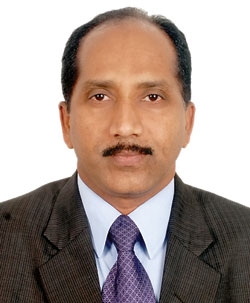 Shaji Thomas, Executive Director (Business Development), Entab Infotech Pvt Ltd, provides his insight on the possibilities for automation with ERPs, in an interview with Pragya Gupta. He also dwells on the challenges and opportunities that are inherent in the sector
How does automation through ERP make the system of education more efficient?
Efficient management through disciplined action is one of the factors that set good schools apart from those that are mediocre. ERP is the secret behind the success of most modern educational establishments. A comprehensive campus ERP enables the institution to bring efficiency into the labour intensive task of finance collection, and various other management related tasks of tracking attendance, scheduling time table, generating transcripts, and much else. A user-friendly ERP saves valuable time, frees the administrator, faculty and office staff to focus all their attention on the most important task of imparting education.
Tell us about your ERP offerings for higher education. In what ways are your products different from that of other ERP vendors?
We believe in the dictum that "well began is half done."  The first step in any ERP implementation should consist of a thorough analysis of the customer's needs and the various automation processes. We are providing comprehensive ERP solutions for academic, administrative, and financial areas of an institution. In the academic environment, we provide solutions for the complete student life cycle. From student and staff database management to hostel to transport management are covered. Similarly, in the finance department, the areas of fee collection, asset management, and procurement cycles are covered by our solutions.
What is your opinion of the innovations and trends in ERP for higher education.
In India higher education is in the preliminary stage of automation. There is hardly any higher education institute in India, which is fully automated so far.  But things are now changing.
Online admissions, online digital contents, online examination, online result processing, smart payments, online verification of university certificates for authenticity, etc. are gaining popularity.  There is demand for MIS (Management Information System), which provides overall information to institutions as per their choice, and assists them in taking wise decisions. The student and parent portal ensures restricted information flow to various stakeholders.
What is the rate of Growth of ERP in the higher education sector?
Among new generation universities, professional and vocational institutions automation process are in the fast track, whereas in government sector and traditional institutions the rate of growth is quite slow. In terms of market size, the ERP segment is much bigger than what we have in Europe. Awareness campaign is required to educate Indian institutions about the right products and utility.
What are the opportunities in the ERP market?
India is a big market for ERP because of volume of business. Under AICTE there are more than 10,000 institutions, another 1000 universities and a good number of parallel institutions.
What are the challenges do you face while implementing ERP solutions?
The major challenge is the attitude of the staff. There will always be those who keep saying, "We have always done it that way." Such attitudes force us to develop some customisations, which hardly serve any genuine purpose. Lack of knowledge about the requirements of the institution and functionality of the system may also lead to wrong customisation. Lack of initiative by different department heads and their staffs in implementing the technology at the right time is also one of the important issues.
Capturing of old data could be difficult for many companies. Maintenance and support of customised software for future is again a herculean task. The trained manpower for ERP implementation is always on high demand. There is very high attrition rate.