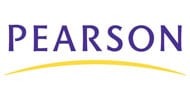 NEC Appoints Angira Agrawal as Head for its Cloud Business
NEC India has announced the appointment of Angira Agrawal as Head & Associate Vice President for its Cloud business in India. Angira will be responsible for heading the Cloud initiative for NEC India, defining the overall strategy, including cloud offering partners, the Go-To-Market (GTM) partners and the Platform capabilities.

---
Datatel and SunGard Announce Merger
Datatel and SunGard Higher Education, two education technology companies, have announced merger. The combination has a new name Ellucian.
John F. Speer, President and CEO, Ellucian announced the new Ellucian name to an energetic audience of 6,200 clients at Summit 2012, an annual user conference.
---
Pearson Launches Stanford Achievement Test Series
Pearson has launched Stanford Achievement Test Series, Tenth Edition (India) – Stanford 10 India. This is the Indian adaptation and standardisation of the gold standard for achievement testing. Devised to suit the needs of the Indian education system, this is a valid and a reliable tool needed for objective assessment of achievement.
Stanford 10 India enters India at an interesting juncture, when the country is slowly realising that application of learning is more valuable than getting good marks by rote-learning.  Stanford 10 India gives parents, teachers and the students a glimpse of where a child stands on a national percentile scale, unlike normal exams where the child is tested against her classmates alone. This test series measures student's progress towards high academic standards. It includes a range of user friendly score-reports, designed with the inputs from administrators and teachers across the country and also supports teaching, learning and accountability requirements.
---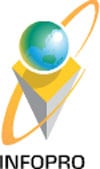 InfoPro Launches Collaborative Learning Platform GNOSIS
InfoPro Learning, Inc, a learning solutions company, has announced the release of Gnosis, an online collaborative learning platform that empowers learners by helping organisations tap into the in-depth, tacit knowledge and experience of their experts. With Gnosis, people can share knowledge, experience, and expertise in real time.
---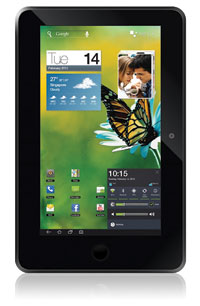 Mercury Launches 3G Voice Tablet, mTab Neo2
Kobian has announced the launch of mTab Neo2, 3G Voice model, which will support Android 4.0. The Samsung chipset provides excellent picture quality. With a long battery backup of 6 hours and multi-touch capacitive screen, one can enjoy richer experience at both work and play.
---
Mumbai-Angels Funded CarveNiche Rolls out WisdomLeap Platform
Bangalore-based, Mumbai Angels funded, CarveNiche Technologies, has launched their flagship product WisdomLeap in India. The multi-dimensional Wisdom Leap addresses the needs of all the stakeholders, including the students, their teachers, parents and the school management on a single platform. WisdomLeap, developed with over 100,000 man hours is customised, interactive-content that can be used for teachingstudents across Class 1 to 10 across all key subjects.
---

Pearson Launches Teacher Certification Programme
Pearson Education Services has launched a 'Teacher Certification' Programme.  The programme certifies the proficiency of teachers in using technology in their classroom sessions. The programme is a model developed to produce technologically-competent teachers, who can facilitate an effective learning process. The assessment can be taken by the teachers online with two levels of certification.
---
Educomp bags Rs 209 crores ICT@Schools Project from Government of Assam
Educomp has announced that its ICT Division Edureach has won an order worth Rs 209 crores from the Government of Assam under the prestigious ICT@Schools Project.
Educomp signed the agreement with the Assam Electronics Development Corporation Limited, Government of Assam, on 23rd March, 2012 for the implementation of Rajiv Gandhi Computer Education Program (RGCEP) under the GOI Revised ICT@Schools Scheme in 1,054 Government High and Higher Secondary schools of the state. Over 650,000 students are expected to benefit from this program every year.
---
CL Educate to Train Youth under Swarn Jayanti Gram Swarozgar Yojna
CL Educate Ltd and NIRD (National Institute of Rural Development) has signed an MOU through which CL Educate will be training 7800 rural BPL youth under the Rural Development Scheme of MORD (Ministry of Rural Development) GoI, New Delhi. CL educate will impart training to the youth of Chhattisgarh, Jharkhand and Bundelkhand Districts of MP and UP in various trades so as to make them employable. CL Educate will bear 25 percent of the total cost of this project. CL Educate will be training the youth in various trades viz- Electrician, AC and Refrigeration Repair, Diesel Engine Repair, Beautician, Mobile repairing, etc.
---