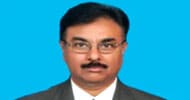 "Learning is breaking out of the narrow boxes that it was trapped in during the 20th century; there is an increasing dialogue in global education circles towards student centred learning"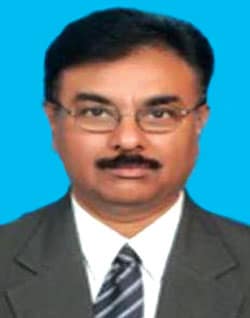 Prof C  Shanath Kumar
Professor & HOD, EduNxt, Sikkim Manipal University

 There is a clear shift in education system; from being teacher-centric it has become learner-centric. The role of a teacher has transformed. Rather than simply delivering a lecture, the teacher is designing learning experiences for students.
Open- Ended Learning
Learning environments which allow students to have individualised learning goals and customised pedagogies are termed "Open- Ended Learning" environments. Modern technologies are capable of offering students an autonomous and open-ended learning platform. They also give rise to an independent study and a rather self-managed kind of studying environment. This mode stimulates the students' enthusiasm, improves his comprehensive capabilities, and thus accomplishes remarkable learning effectiveness.
In the emerging distance education scenario, the understanding of open learning environments may provide a way of developing useful pedagogical strategies and curriculum plans for a new generation students. Distance Education Universities often have to cater to a large number of students in their programmes.
The students are, more often than not, from diverse backgrounds. Many of them are working students and others are fresh students. Thus, there is a wide diversity of knowledge levels and learning styles among these students. Further, they also have varying pressures in terms of the time that they can devote to the enterprise of learning. Open ended learning requires creative effort in designing appropriate learning paths for the students. It also requires deliberate instructional and pedagogical considerations.
The OELEs may be pursued on multiple technology platforms that have now become available to us. These platforms may fall into three categories:
•    Open and free platforms where anyone interested may join and participate.
•    Available by specific invitation and subscriptions and moderated groups.
•    University related and having goals associated with degrees and certifications.
Technology Platforms
A key element of Open technology platform is the Learning Management System (LMS). It is an enterprise level learning management solution for Open-ended learning systems; it provides a holistic learning experience to the students, collaborative knowledge sharing experience for the teachers and students and operational efficiency to the administrators. Using these technologies teachers can streamline processes, track student performance and deliver a consistent training message to the user's desktop. It allows students to learn at their own pace and have continual feedback on the progress of their education.
Open ended learning may take many different forms in terms of student behaviour and learning goals.
1.    Problem Based Learning: The students may be inducted into a certain context of a problem and may be taken through a set of learning activities in order to be able to solve specific problems.
2.    Inquiry based Learning: Students may seek to delve deeper into specific challenges in the subject area and may seek to pursue answers to specific questions that they may encounter in the course of their learning.
3.    Case based Learning: Students may work on cases with definite context having a set of questions to work on and may arrive at a set of alternatives for solutions.
4.    Discovery based Learning: The students may follow an organic path of discovery in their learning and may explore continuously into their areas of interest leading to research and formulations of hypothesis.
5.    Social Learning: Students may engage in more informal modes of learning involving extensive interactions among their communities and groups and may validate their views by sharing with similar minded students.