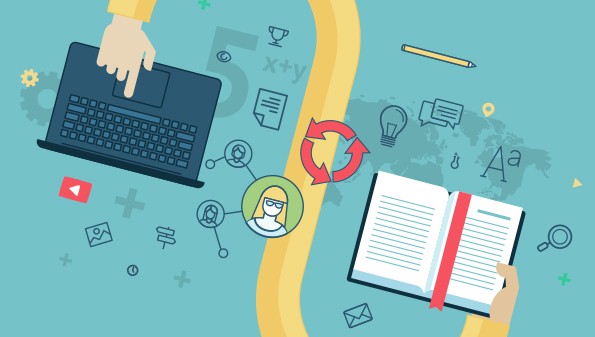 Lack of clear-cut policies on technology in education often makes the domain incoherent. The projects that are successful seem to small bits of a complex jigsaw puzzle being identified. With the advent of educational technologies to create new, interactive learning environments and tools, several good practices are emerging. These innovative projects seek to understand the mechanisms that lead to better teaching and learning. However what is needed is to systematically study and rigorously evaluate the outcomes of technology-supported educational innovations. Through frank and free sharing of the lessons and the challenges faced in implementing these technology in education projects in workshops and conferences, which Digital Learning magazine and the Digital Learning India 2006 facilitates, key recommendations and reports can be produced that can have impact for education leaders.
Often Technology in education remains narrowly focussed on IT training in education, and use of multi-media or ICTs for education and learning. There is a critical and very important aspect of educational management too where ICTs have proved to be effective, and can be used as an entry point for creating awareness among the teachers and administrators for introducing ICTs. Bearing in mind the need to prepare societies to a knowledge economy, there is a need to facilitate rapid change processes, particularly in developing countries. Some key questions that must be borne in mind are: Should technologies enable learning? Should they be geared to imparting practical and livelihood creating skills? Or, should the students be given the chance to explore the applications out of their course and study the topics of their interests? Introducing technology in education is not without constraints.
The technologies become redundant too quickly, and hence, when designing curriculum for training or while developing e-Learning software, this aspect needs to be borne in mind. High infrastructure and maintenance costs are the second set of constraints. To help the schools and educational institutions to introduce technology in education programmes, the Global e-Schools and Communities Initiative (GeSCI) has developed the Total Cost of Ownership(TCO) calculator tool, which enables 10-year horizon planning of full costs. It is a comprehensive framework for anticipating costs, benefits, and feasibility of technology options for educators. It also has a step-by-step guide to enable them to select appropriate technology solutions. The private sector players in the digital learning ecosystem have a great opportunity to showcase their products to be assessed through such tools as TCO calculator and be adopted in a fast track mode, without compromising on the goal of building the human resources for a knowledge economy.

br>