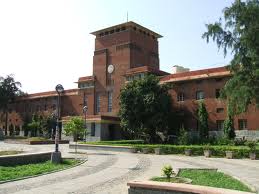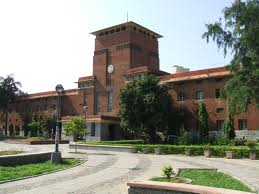 The ministry of Social Justice and Empowerment has granted Rs. 11.6 crore to Jawaharlal Nehru University and Delhi University to create infrastructure for the differently-abled.
The grant has been released by the ministry of social justice and empowerment recently to make the campuses barrier free. While JNU has received Rs 8.51 crore, DU has been earmarked Rs 3.11 crore to make the premises accessible to persons with disabilities.

Thanks to the grant, hostels in JNU will now get elevator facilities as well as special pathways in the campus for the differently-abled. Moreover, the reading rooms in the library which has been out of reach for the differently-abled will be made accessible.
JNU VC, S K Sopory said,  "Although the grant will not suffice to make all the 62 buildings accessible, some of the buildings will be made barrier free as well as there will be a walkway in the campus for the differently-abled. We have set up a special committee to prepare a plan for the same. With this grant we will be able to offer elevators in the hostels and some of the buildings, mostly academic and libraries will be made completely accessible. Accessibility to the reading rooms of the central library has been an issue and we will resolve it soon".
Meanwhile, in DU, despite a series of measure, majority of the buildings are not completely barrier free. Moreover, the special bus introduced two years ago is a non-starter. While majority of the departments don't have barrier free facilities, some of the colleges like SGTB Khalsa and Miranda House on their own did created differently-abled friendly infrastructure.
Agreeing that a lot needs to be done on this front, vice chancellor of DU, Dinesh Singh rued the fact that infact important buildings like the Arts Faculty have no user friendly toilets.
Dinesh Singh shared, "I met a differently-abled girl in the first floor of the Arts Faculty and when I asked her how she managed to climb the floors she said that her father help her every day. There are no user friendly toilets as well. Unfortunate part is that we can't touch the Arts Faculty building as it is a heritage structure". Singh said that the university is working on a plan to have permanent differently-abled friendly infrastructure in Gwyer Hall (men's hostel), law and arts faculties and PG women's hostel. "If the plan progress as scheduled, in one year time we will make these buildings completely accessible to people disabilities," assured Singh.
The grant to DU University has been released to make 80 buildings in its North and South Campuses, including administrative and academic blocks, conference centre, libraries, hostels and two guest houses accessible.