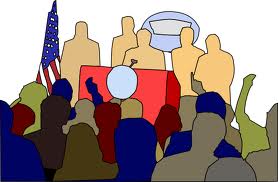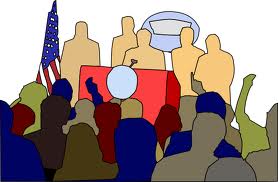 Education Times in association with MAEER's MIT Group of Institutions has launched the 'Education and Career Counseling Week from May 31st to June 4th, 2012 at the MIT Campus.
The city of Pune has always been an educational hub and is known as the Oxford of the East. The city has a huge student population, not only from across the country but from abroad as well. An opportunity to get into the top colleges in Pune is considered a boon for the student. To tap this young energy and bring before students the plethora of career choices available,

Parents have always explored the various educational options available in the city for their wards. Parents and students are seeking out to explore information to fulfill their need of quality education which will help them standout in today's competitive environment.
With the recent boom in the education sector, when it comes to choosing a career, the options for students are limitless. It is been observed that students continuously seek guidance and knowledge to help them walk the path that will lead them to glorious and prosperous future.
Talking about the education scene Group Captain (Retd) D P Apte, professor and director of MIT School of Business says, "The real fruits of globalisation of business started only in the last decade. This opened up numerous job opportunities in various specialised areas. To support these job profiles, requirement was felt in training the job seekers through various short-term and long-term courses. As a result, number of specialised graduation, post graduation, diploma and certificate courses were introduced by universities as well as autonomous institutes. This led to mushrooming of various institutes, training centers and courses. Some are good, others not so good and few below standard. This has made selection of appropriate courses difficult for students. It is difficult for most of the parents since they tend to use their experience when they were students. The information from their friends is equally outdated."
During the 'Education and Career Counseling Week', students will have an opportunity to get information on various courses to make the right decision of choice of courses. During this week students will get information focusing on careers in engineering, marine science, pharmacy, management, science, commerce, food technology, and design. This is exclusively for those who are looking to pursue vibrant and strong careers in these streams. This week will showcase the future opportunities for students in professional courses and increase the awareness of parents and students.
This seminar will provide an opportunity to meet the experts, faculty and authorities from these fields. These experts have immense experience in industry, education and research. Senior faculty members who have more than 20 years experience will personally guide students about their careers choices during this 'Education Week'. Availability of all this information under one roof will benefit parents as well as students. In addition to this, students will get advice on how to select the best course to suit their individual profiles and meet their career aspirations. Student and parents will get answers pertaining to education and other career-related opportunities and make an informed decision.
To meet the above objective of removing confusion, free seminars on various topics will also be organised during the week at Saint Dnyaneshwara Hall, MIT Campus, Kothrud, Pune between 10.00 am to 6.00 pm. This event is a social cause and unique in terms of guiding students to take the right decision. All the guidance lectures and counselling sessions are free of cost.