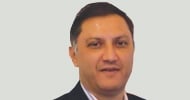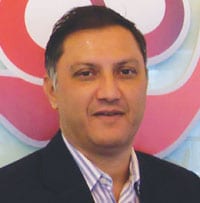 Shrikant Hazare, Chief Marketing Officer, KOOH Pvt Ltd talks about dynamics of Indian education market
How important is sports education in the overall development of a student?
From an Indian context, sports education is still not a priority and why I say that is because there exist large number of issues in sports education. I would break it into three aspects; one is getting quality sports coaches. One could find good sportsmen, but sports coaches are difficult to find because teaching is a different skill set and playing is a different skill set. So coaching skills and playing skills need to be matched for someone to be a sports coach. Second aspect is that most of schools in India and in metros do not have infrastructure like fields for outdoor games, whereas few schools in Pune, Chandigarh have fields. Third challenge is that India doesn't have any sports curriculum in place. From kinder garden to 12th standard we need to have proper curriculum for sports like we have for maths, biology, physics etc.
What is your opinion of the private sector initiatives in the school sports space?

There are very few companies which are into this business. We have got a start for sure and this is a positive sign. Corporates have started getting into sports education; they have also made forays into formal education space. One of the companies' active in education space is ours.
Do you think that private sector initiatives in sporting field will create a positive difference?
It will definitely create a difference. I see lot of plusses happening and also before entering into sports education space we did some research with IMRB across 394 schools and 120 colleges in 8 cities, including include Mumbai, Pune, Delhi, Bangalore, Chandigarh and Chennai. We found that 70 percent of those schools and 75 percent of colleges show interest in outsourcing sports, which is a real boost where outsourcing and business of sports education is concerned.
How many schools are you working with right now?

I will not get into the rigmarole of  identifying the number of schools, as the number of students vary from school to school. The number of students being trained is more important. Some schools have 500 students, some have 2000 and some have 1000. Currently, we are addressing about 14000 students across 8-9 cities in India.
What is the dynamics of sports education solutions market in India? Tell us about the aspects of things like growth rate, opportunities, etc.?

See the base is so small that high growth is assured. In any case, it makes no point to anticipate growth rates of as much as 40 percent, because we are not operating in a mature market. There is a huge potential and growth prospect.
So there are lot of opportunities?
Opportunity is huge. We have more than lakh of schools in India and we have barely started scratching the tip of the iceberg. There is lot that can be done.
Tell us about your expansion and investment plans in this segment?

Our founders are Sushil Kumar and Prabhu Srinivasan. We stared with an initial seed capital of one million. Our target is to provide sporting facilities to 3 lakhs kids in next three years. We are geared to make that kind of investment to address 3 lakhs kids.//