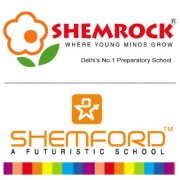 Shemrock & Shemford Group of Schools is planning to open 15 new schools in Tamil Nadu in the next three years with an infusion of Rs 100 crore.
The group, which entered the education scene in Tamil Nadu last year, has six schools in Chennai, Hosur, Vaniyambadi, Chidambaram, Theni and Pallikaranai and plans to start schools in Trichy, Thanjavur, Palladam, Ariyalur, Erode, Coimbatore, Vellore and Tirunelveli this year.
Shemrock & Shemford group follows the Central Board of Secondary Education (CBSE) syllabus and employs about 3000 teaching and non-teaching staff all over India, including 50 in Tamil Nadu. It now plans to employ approximatly 900 teachers in the state over the course of the next five years. Nearly 20,000 students study at the group's schools across the country, including 600 in Tamil Nadu.
According to Amol Arora, Managing Director, Shemrock & Shemford Group of Schools,said, "We invest heavily in research and development and use the latest technologies like touchscreen boards, projectors, tablets, robotics and electronic blocks in the school in an effort to enhance the teaching-learning process."


br>