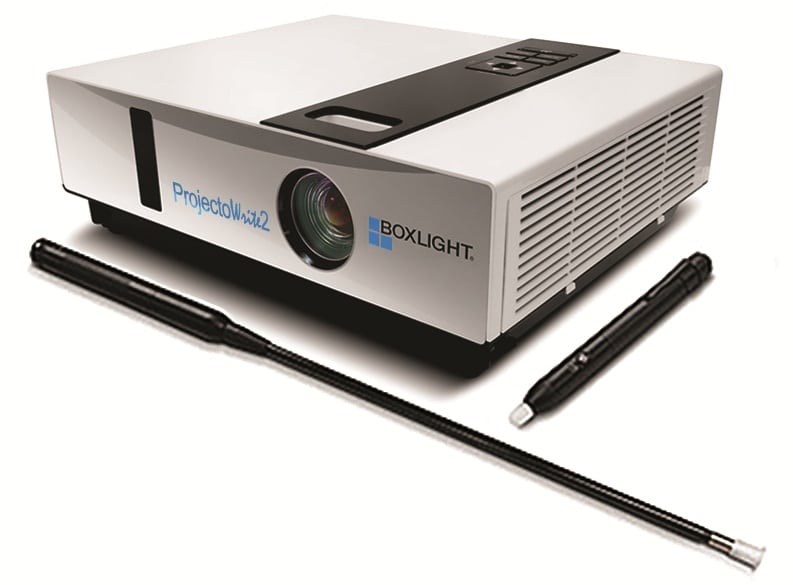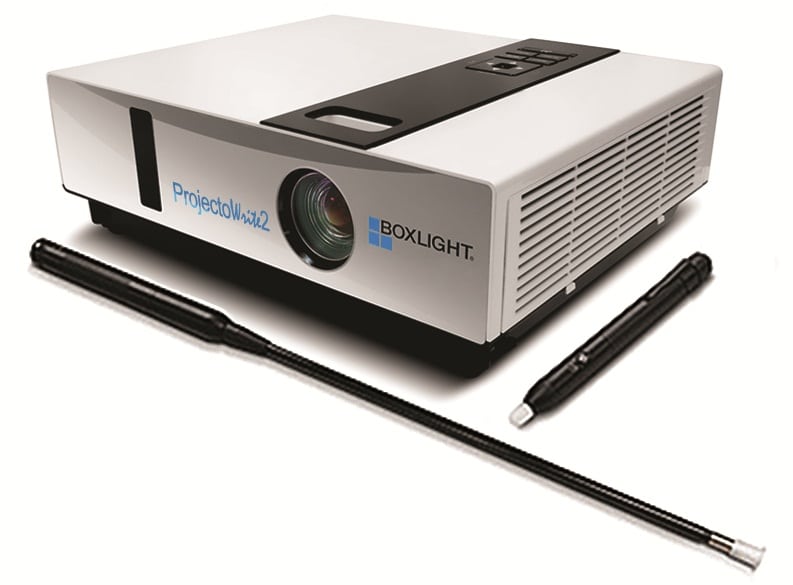 Boxlight has unveiled its new ProjectoWrite2 series that will meet the diverse requirements of its customers, be it a business executive, an academician, today's style conscious youth or the diligent learner.
The ProjectoWrite is the portable interactive presentation solution built in a stand- alone unit. The user simply needs to connect the Projector to a computer source, save the software and can interact within five minutes. This interactive and portable projector with an automatic search, sync and filter alert trio, can be mounted depending upon the space available ranging from 4 inches to 30 inches claims to achieve an image size of 48 inches to 300 inches. The pressure sensing interactive pen, full function IR remote with laser pointer along with a telescopic interactive wand enables better interaction with the image on screen and complete mouse control over it. Boxlight ProjectoWrite series have an increased lamp life of up to 3000/4000hours (standard/economy).With digital zoom up to 4x and audio output of 1×800 mono the projector gives an interactive experience to both sight and sound.

Unveiling the new ProjectoWrite series, Joy Ghosh, VP Sales & Marketing, Edaxis systems India Pvt Ltd said "The Boxlight projectors are unique in itself as it lays emphasis on the four major principles that is affordability, simplicity, flexibility and compatibility and we would like our partners to make end users to understand how Boxlight is better in terms of quality, features, pricing, warranty and after-sales service."
Boxlight's ProjectoWrite2 caters to academician, defence personnel's, business people and trainers in any industry, law enforcement officials, and athletic coaches and also for anyone who wants to interact with a screen.
ProjectoWrite projectors from Boxlight have free lifetime technical support and are available with Edaxis at a price starting from Rs 79,000 along with Five years warranty on Projectors and two years on Lamp.