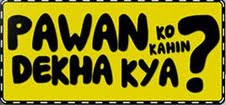 Global Travel & Hospitality Education Network (GlobalTHEN)- a KarmYog ventures aims to focus on transforming learning in the tourism and hospitality industry using technology and interactive media. 'Pawan Ko Kahin Dekha Kya?' is an interactive programme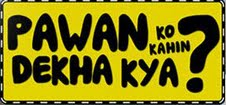 designed to train drivers in soft skills, teach them the tenets of customer service and instill in them a sense of dignity. The program targets everyone from hotels, airlines, destination management companies, travel agencies, cab rental services to MNCs and private car owners. Pawan Ko Kahin Dekha Kya aims at filling the void between what is expected of drivers and what they are currently achieving.
Ram Badrinathan , Founder and CEO of GlobalTHEN, along with education visionary, Sourabh J Sarkar of Karmyog Ventures deploys the unique approach of OmniDEL or Omni Dimensionally Engaging Learningware which incorporates Body, mind, prana (the energetic self) and the spiritual self to conceptualize this product/program.
Talking about "Pawan Ko Kahin Dekha Kya?, Ram Badrinathan says, "It combines cutting edge media, technology, physical and pranic practices with a classroom experience. This module uses a mythical character called Pawan, the ultimate driver, to teach chauffeurs everything they need to know. Through the day long workshop, Pawan will be like a guru to the participants, explaining rights from wrongs in a friendly, non preachy way. It helps the drivers raise their standards of performance, self-esteem and profile. It truly makes a chauffeur out of an unskilled driver. Most importantly the training program is highly engaging, scalable on-demand and economical."
To keep the session engaging and appealing to the drivers who may or may not have received classroom education before, the entire module has been treated in a filmy way, complete with dialogue, riddles and songs. Issues like punctuality, knowledge, personal hygiene, safety, vehicle hygiene, maintenance, communication & etiquette are dealt with in the course of six sessions, 26 activities, group exercises, and a fun filled mix of music, drama and poetry sessions.


br>