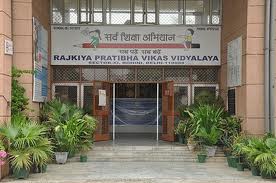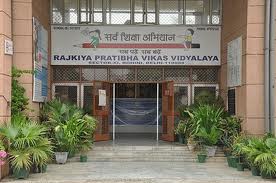 Blackboards giving way to digital screens, pens being replaced with keyboards and notebooks with memory cards in classrooms.
This is how a classroom will soon look in Rajikya Pratibha Vikas Vidyalayas managed by the Delhi government which is introducing smart classes.

One section each in classes 9-12 will be converted into smart classes, taking the total number to 68 in 17 Pratibha Vikas Vidyalayas in the city.
The decision was taken at a meeting chaired by chief minister Sheila Dikshit with education minister Arvinder Singh Lovely and others.
Dikshit said with the introduction of smart classes, the experience of learning will become more simple and grasping.
"The introduction of new system would, in fact, revolutionise the modus operandi of learning. The introduction of smart classes in other sections/classes will be taken up later on," she said.
The smart class would facilitate existing learning methodology and enable students to educate themselves effectively not restricting to text books but exploring internet to find answers and satiate their curiosity, she said.
Referring to the benefits of smart class, Dikshit said that it will provide every child an equal opportunity to learn, standardize education quality and implementation of innovative teaching methodology.
Source: PTI