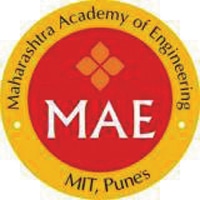 Imparting Quality Education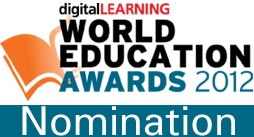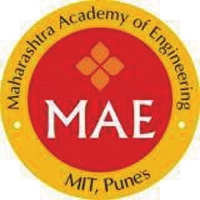 Implementing Agency
MIT Pune's Maharashtra Academy of Engineering

Website
www.maepune.ac.in
Established in 1998, the MIT Pune's Maharashtra Academy of Engineering (MAE) is imparting quality engineering education in the state of Maharashtra. The institute is known for its implementation of innovative technologies in academic and administrative sectors. The MAE aims to impart value-based engineering education of highest standards and hence it provides a comprehensive and holistic learning experience to its students.
Objective
To cater to the needs of Rural Indian students for higher technical education
Achievements
• Global recognition of the prestigious national robotic contest ROBOCON
• Accreditation from the National Board of Accreditation (NBA) for excellence in imparting quality engineering education
Target Group
Students from rural India
Challenges
Initially, it was a challenge to attract student community as the institute was newly established but in a very short span of time the institute became very popular with students. Use of technology sometimes causes technical issues and to overcome the same, the institute enrolled a team of experts who ensure that we have a seamless quality of operations. The team of professionals at the Internet centre takes care of all the technical issues which may arise. Every academic activity entails some kind of participation from students.
---
Imparting Quality Education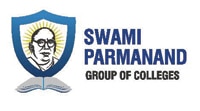 Implementing Agency
Swami Parmanand Group of Colleges
Website
www.spcet.org
The project lays emphasis on imparting quality education to students and providing solutions for use of facilities like VOIP, WiFi, video and audio conferencing. It provides hardware and software innovations that enable IT based service for connectivity in rural areas. Students have access to online lectures, tutorials and question bank for better  understanding of engineering subjects.
Objective
To train and nurture young minds to grow into creative individuals who can play valuable role in industry and society
Achievements
• International Intellectual Achievement Award by Global Achiever Foundation
• Best upcoming Engineering college from Punjab awarded by India Achieve Podium
Target Group
Youth from all over India, including those from economically weaker sections of Society
Challenges
Challenges are faced while training students from financially weak backgrounds. The poor grasp of English language of some students was also a cause of concern, so effective English had to be taught to them at the very onset. Maintaining harmony amongst students who are from varied backgrounds is a task by itself. Providing vocational training to students from rural background is at times a difficult exercise. The idea is to create a crop of students who can compete at the global level, it is not an easy task, but with lot of efforts we are making it possible.
---
Brining Excellence in Education
Implementing Agency
Vidhya Jyothi Trust, Chennai and Pali Rajasthan
Website
www.sugaldamani.com
The Vidhya Jyothi Trust is committed to the cause of excellence in the field of Engineering, Technology and Management. Rajasthan is a state with total population of about six crores and it faces the need of quality institutions. The self-financed institutions of Vidhya Jyothi Trust will meet the educational needs of Rajasthan.
Objective
• To produce good Engineers and Managers
• To provide for synergetic coupling of science, mathematics, management and information technology in engineering education
Challenges
The engineering science based education, tends to get overtly class-room oriented. This leads to students losing confidence in working with their own hands in laboratories, studios and workshops. The spirit of apprenticeship is missing.
The focus on "learning by doing" should be developed so as to motivate students for innovation and entrepreneurship. The concept of the 4 i in education – Innovation, Implementation, Integration and Incubation – is based on the idea of bringing learning closer to the students.  The goal is to create students who are ready to meet the real challenges that life will throw at them when they enter the job market.
---
Improving Employability

Implementing Agency 
Sri Ramakrishna Engineering College
Website
www.srec.ac.in
Sri Ramakrishna Engineering College (SREC), a part of SNR Sons Charitable Trust, was started in the year 1994 with the mission of creating the base on which students can have their learning and grow into engineers and scientists of global standards. To fulfil its mission in education, the college has started a programme for better employability through Innovative Projects and Training.
Objective
Develop entrepreneurship skills in students and mould them into successful entrepreneurs
Achievements
• Placement of students has steadily increased over the years and reached a maximum of 75 percent in the current year
• Received Govt. funding for different student projects.
Target Group
Students of Sri Ramakrishna Engineering College, Sri Ramakrishna Institute of Technology, Sri Ramakrishna Polytechnic College
Challenges
Students find it difficult to cope up with the busy schedule that is always entailed in many of the training programmes. There is also the lack of support from some sections of the industry in providing projects to the students. There is difficulty in funding of the projects by the management. Students need to work extra hours to complete final year projects within the stipulated time. The students who are from rural backgrounds often find it difficult to cope with the programme, but with some amount of training they are able to make the improvements.