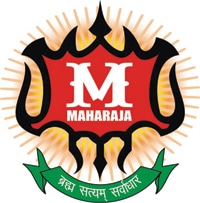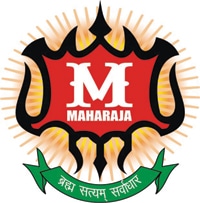 Implementing Agency                                       
Maharaja College of Management, Udaipur
Website
www.maharajacolleges.org
The education programme of Maharaja College of Management, Udaipur, is designed to respond to the intellectual capital requirement of business and industry. The Institute's mandate is to create technology enabled management solutions for nation building. An effective blend of activities and interactive multimedia demonstrations make learning
more engaging and responsive. There is interactivity in digital classrooms. Elements like language lab, automated document keeping system, attendance alerts, student performance reports and fees reports, bring efficiency to the institute.
Objective:
To prepare students to exploit opportunities being newly created in the field of management
Achievements:
• Education Excellence Award 2012
• Best Citizens of India Award 2012
• Rating B++ by ICRA
• Indian Leadership Award in Education Excellence 2011
Target Group:
Young graduates of any stream
Challenges:
It was a challenge to create an integrated management institute that does consulting and research, rather than just focussing on teaching. It was a challenge for the institute to bring technical soundness to the students. The varied educational background of the students leads to its own set of challenges, but this too is also being overcome through implementation of better education and management techniques.
---
Creating Young Entrepreneurs


Implementing Agency
M K Ponda College of Business and Management
Website
www.mkpondacollege.org
The Manjula K Ponda College of Business and Management was created with the purpose of reigniting the spirit of an entrepreneur in students. Right from its inception they propagated entrepreneurship as a career option and projected themselves as a no placement college. The College recognises the need for aligning itself globally and build on the brand equity, which is based on processes.
Objective:
To create occupation for the under privileged class and bring them into the mainstream
Achievements:
• Succeeded in changing the mindsets of the youth and parents
• Meritorious achievements of our last three batches have done us proud.
Target Group:
The Youth
Challenges:
The toughest challenge is to make people get rid of their traditional modes of thinking and complete their studies so that they can become eligible for a good job. So educationists must also focus on changing the mindsets of today's parents.
We have to work hard to make people have faith in the modern education system. The idea has to be germinated in every mind that it is everyone's responsibility to get educated so that they can perform better service for the nation. Accomplishing such lofty goals is a challenge, but we are doing our best to overcome them.
---
Learning through Mooodle
Website
www.inmantec.edu
This project was developed after taking into consideration the fact that the psyche of students is different. The organisation has customised Moodle for catering to the diverse kinds of academic and administration related requirements. The Project was implemented and later upgraded to LAMP architecture, Moodle 1.9.17+, Jail Server, Google apps for education and wordpress.
Objective:
• To share data and content with students
• To publish official documents, with safe guard and security
• To cater to students who aren't tech-savvy
Achievements:
• Students were able to do their assignments faster after conducting through research, once they had access to online class notes
Target Group:
Students and faculties
Challenges:
Changes from manual system to new electronic system cannot be an overnight journey. It took months to make people understand the value of the system and start using the system. The stakeholders became convinced about the efficiency of the new system only after we organised many workshops, which were devoted to showcasing the powers of technology. It was also a challenge to regularly update our Moodle courses, because of the fact that everyone is not tech savvy and hence might not like uploading files  on  a  regular basis. We have  developed  many easy  to access  solutions to further popularise our solution.
---
Seeding Entrepreneurship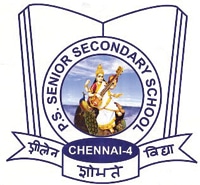 Implementing Agency
PS Senior Secondary School
Website
www.pssenior.org
The GLPSS M&E is a 15 month old programme with 150 hours of learning. This unique programme aims to teach fundamentals in management through classroom lectures, case studies, group discussions, business games, role plays,
seminars and group work. Programme delivery envisages a judicious integration of latest technology available in learning domains like audio visual aids and learning management systems.
Objective:
• To expose management to students to the ideas of entrepreneurship
•To create a community of job creators.
Achievements:
• Better communication skills
• Girls are performing better in this programme Army Institute
Target Group:
Students from 11th standard and 12th standard
Challenges:
It was a challenge to sell the programme to the parents and the students. It is especially difficult as the students are located at a crucial juncture of their life when they are in 11th or 12th standard. We also needed to provide the management framework in such a way that the 11th standard students should be able to understand it. There had to be proper learning atmosphere, where there are no evaluations. Only by following this kind of strategy we could ensure full attendance. Generating enough interest in the minds of the students for this programme was also a challenge.
---