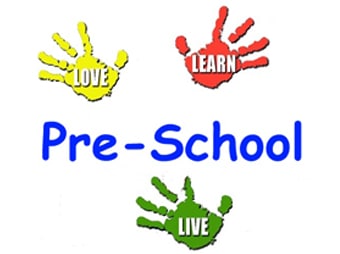 Igniting Curiosity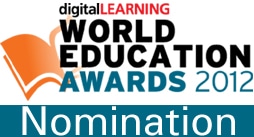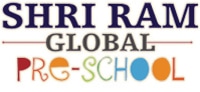 Implementing Agency
Shri Ram New Horizons Ltd
Website
www.shriramglobalpreschool.org
Shri Ram Global Preschool accepts the uniqueness in that must be there in every child. The Preschool aims to teach the children "how to think" instead of "what to think". The school encourages self-discovery through exploratory learning. Education is facilitated through creation of an environment that is not only child-safe but also child-stimulating. A blend of the Montessori, as well the play way method, constantly supports it with audio visual aids. Art, music, dance, alternate methods of self-expression are an integral part of our curriculum. The school aims to ignite the fire of curiosity in each child, thus initiating them on the path of life-long learning.
Objective
• To ensure that each student is endowed with the qualities and traits that are hallmark of every Shri Ram Global Student
Achievements
• Every child returns home with a smile on his face after having spent three hours learning, sharing, turntaking and achieving targets
• State of the art learning centres provide our learners with a dynamic and nurturing environment
---

Apps for Differently Abled

Implementing Agency
WebTeam Corporation
Website
www.webteamcorp.com
Shanesh COLORS Programme is an innovative way of delivering extended evidence-based intervention using Applied Behaviour Analysis (ABA). This intervention programme is designed for individuals with autism spectrum disorder. Webteam Corporation has just started running programmes in four schools in NY/ NJ area using technology to deliver an effective and affordable autism treatment and intervention that parents/caregivers/schools/organisations can access through handheld devices like iPad.
Objective
To lend helping hand to children with ADHD, Autism
Achievements
Received recommendations from the Governor Chris Christie and the Mayor of Franklin Township Levine
Target Group: Individuals with autism spectrum disorder and their parents.
Challenge: To use cutting edge technology for providing assistance to children and their gurdians was a real challenge. However, in the month of April these apps have enjoyed 20,000 downloads. There have been 50,000 downloads in this year so far.
---

Learning for Dyslexic Students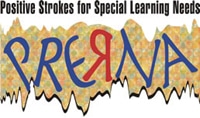 Implementing Agency
Calorx Education and Research Foundation
Website
www.prerna.calorx.org
Calorx Prerna caters specifically to the needs of Dyslexic students and students having Learning Difficulties (LD) due to Attention Deficit Hyperactivity Disorder (ADHD) and Attention Deficit Disorders (ADD). It is a co-educational English medium school following the CBSE curriculum and running classes from grade 2-10. It functions on the campus of Delhi Public School, Ahmedabad. The project was started on 3rd September 2001, under the aegis of Delhi Public School, Ahmedabad, with three students and four teachers.
Objective
To provide education that will help Dyslexia students overcome their learning difficulties
Achievements
• Received grant from International Research and Exchange Bureau for resource development
• Achieved 100 percent pass results in CBSE exams
Target Group: Students between 7– 18 years of age, having Dyslexia or associated difficulties like ADHD, ADD etc., parents and teachers dealing with such students.
Challenge: To develop these children into well-balanced personalities with sound values of love, kindness, caring, and devotion was difficult for us. Also to build a centre of excellence to provide customised services for student's learning needs was a concern.
---

Learning with Pride

Implementing Agency
Mother's Pride
Website
www.mothersprideonline.com
A child's growth is the most rapid when he/she is between 2 and 4 years of age. The programme aims to provide opportunities to children to exhibit their curiosity, creativity, self-direction and persistence in learning situations. Children get many opportunities to interact with their peers. The school has 36 branches, including three outstation branches.
Objective
To provide a child with a really stimulating environment for learning
Achievements
• We have been able to lay a sound foundation for more than 200,000 children in the past 15 years.
• Has won many prestigious awards like Cannes Gold for Love Blossoms Here brochure, India Education Awards 2012
Target Group: Children between the age of 2-4 years and their parents.
Challenges: Initially it was difficult to manage all the expectations of the parents, as for them child's learning gets generally associated with the reading-writing skills that the child can pick up. There is shortage of fully trained teachers. At times it is difficult to convince parents about the importance of pre-school education. Development of a child friendly and safe environment is also not an easy task. However, with the chairperson, Sudha Gupta's conviction, the school sailed through these challenges and has been awarded with many prestigious awards.