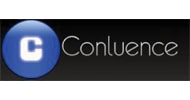 Free Linux Software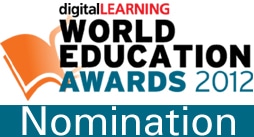 Website
www.conluence.in
Conluence is the latest Operating System built on Linux. It is an OS specially crafted for developers of any field and comes with pre installed development software like C++, Java and Python. Like every Linux based OS, Conluence is also open source and can be downloaded free of cost. Conluence is still in the beta phase and the developers are working for further development.
Objective
Conluence is a project which aims at making free software available to the people
Achievements
• Licensed software
• Popular with users
• Capable of fostering social inclusion
Target Group: Businesses, Programmers, Developers and the like
Challenges: Due to unforeseen circumstances the business had to be shut down, and the work eventually started from scratch once again. This lead to loss of time and lot of effort got wasted. We had to virtually redo everything again.
---

Pharmacology Software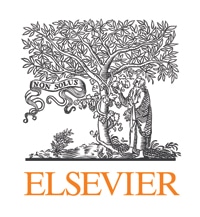 Implementing Agency
Reed Elsevier India Pvt Ltd
Website
www.elsevier.co.in
ExPharmPro is a computer assisted learning package containing five programmes, which simulate animal experiments in Pharmacology. These programmes can be used to demonstrate drugs on different animal systems. The package is user friendly, highly interactive and full of animated sequences, which make simulation appear realistic.
Objective
To provide a credible alternative to animal experiments and ensuring cost effective homogenous learning experience
Achievements
• Worldwide 500+ registered demo users
• Association of Physiologists and Pharmacologists of India conducted a teachers training programme using this software
Target group: Medical, pharmacy and dental undergraduate students who are doing a course in Pharmacology
Challenges: Regulatory bodies like MCI, PCI suggests the use of alternatives to animal experimentation, but these organisations are yet to make the use of such virtual solutions mandatory in the institutions. Lack of high-tech infrastructure in medical and pharmacy colleges is also a cause for concern. Some educators are not that inclined to using high technology. At times, the institutions are unwilling to pay for the new initiatives.
---

Learning Solution Under One Roof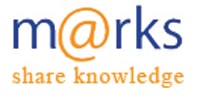 Implementing Agency
Marksman Technologies Pvt Ltd
Website
www.marks.org.in
Marksman facilitates learning management system that is available on the cloud. It provides complete set of turnkey solutions, starting from custom e-Learning development services, interactive simulation and gaming based content development, to higher education, corporate bodies. government agencies and individuals. Marksman's learning management system and Collaborative Learning Platform can be used in any institution and organisation. The system has inbuilt Web 2.0 features and is embedded with all the major components of Web 2.0.
Objective
To provide single window for all technology implementation in Higher Educational Institutions
Achievements
• Recognised globally
• Free Courses for the Placement,
• Custom Open Courseware courses repository
Target group: Higher Educational Institutions, Vocational Institutions, Corporate and Government
Challenges: The major challenge that we face is related to the fact that institutions are not ready to adopt new technology. The training of faculty is another major challenge. The faculty needs to be trained in the best ways of using the solutions for furthering learning outcomes in classrooms.
---

Smart ERP Makers

Implementing Agency
Apex eLearning Technologies Ltd

Website
www.ecampus.net.in
eCAMPUS was conceptualised to fulfil the acute need of educating individuals who are constrained for time. The solution provides students the chance of overcoming issues such as travel cost, work schedules, etc. eCAMPUS – Web based Distance Education ERP is a tool that has the power of Communication, Organisation, Management and Training.
Objective
To make distance learning programs faster, better and less expensive
Achievements
• More than 15 Institutions and 1, 23,000 students are using eCAMPUS Software, a 160 percent growth over the last year
• Embedded YouTube Videos to make learning more interactive
• Paperless instant communication by Email and SMS
Target Group: Higher educational institutes
Challenges: The initial challenge we faced was that the software engineers didn't know how the Distance Learning System works. So the academicians in our team had to guide the software engineers in developing the system for comprehensive distance education. At first Distance Learning Institutions were intimidated by the usage of technology, but they have now become used to eCampus. The users of the system have to be continuously trained in using the system. The list of other challenges include issues that have to do with things like Internet, maintaining server and minimum downtime.
---

An Online Learning Solution

Implementing Agency
Winzest Edutech Private Ltd
Website
www.learningware.in
Learningware provides higher education segment in the country with solutions for continuing to grow while enhancing the quality of education. This cloud-based solution is designed to be highly scalable, robust and affordable, and it works with the idea of enhancing outcomes. Learningware comes with innovative content driven digital aids for the teacher in the classroom.
Objective
To provide a solution that helps enhance the teaching-learning process in higher education
Achievements
• One of India's largest repositories of interactive digital content for engineering education
• A highly scalable, robust and affordable cloud-based platform
Target Group: Higher education institutions
Challenges: The major challenge that we faced had to do with the building of a common teaching-learning platform for addressing the needs of students, faculty and administrators in a higher education institution. The second challenge was related to the building of an ecosystem where the best academics could contribute intellectually and in a standardised way. This was addressed through our structured and flexible process design where academics can conveniently and effectively add value to the courseware.
---

ERP Solutions for Institutes

Implementing Agency
Entab Infotech Pvt Ltd

Website
www.entab.in
The software covers the entire range of tasks that any institution is supposed to perform. From administration of students, to staff and inventory management, it takes care of everything. It also takes care of the fund flow based on fees collection, salary management and other outflows. The academic activities, assessment and printing of report cards and the promotion or the transfer of students can also be handled with the system.
Objective
To help authorities build better institutions that can cater to the educational needs of society
Achievements
• Successful implementation of campus management ERP in about 600 institutions
• CBSE secondary examination marks gathering from 12500 schools spread across the world
• Efficient generation of report cards
Target Group: Schools- k-12, higher education colleges and universities.
Challenges: The challenges that we initially faced were mostly related to the human factors. Some people are not that eager to start using new technology. The lack of infrastructure is also a major issue. Initially Internet was not that common, but things have now improved considerably. The high expectations of some clients are also difficult to fulfil, but we try our best to handle such situations.