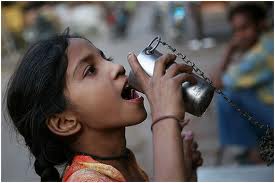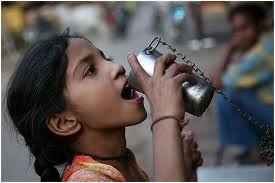 Seventeen Delhi government schools would get solar-powered water treatment plants to provide potable water to over 750 students daily in each institution, chief minister Sheila Dikshit said on Saturday.
With treatment capacity of 5,000 litre, the plants would be put up in schools for talented poor students, said Dikshit, inaugurating a plant at an east Delhi school.

"If all goes well with this plant, these systems would be installed in all 17 Rajkiya Pratibha Vikas Vidyalayas which have talented students from weaker sections," she said.
The plants are being installed by NGO Social Awareness Newer Alternatives (SANA) in collaboration with the government.
"The mechanism, which costs around Rs.25 lakh, will produce over 5,000 litres of drinking water daily of WHO standards," said Sanchaiya Gajapati Raju, managing trustee of SANA.
The unit will include water bottling facility, including recyclable plastic bottles, and equipment to locally-produce chlorine that is used to disinfect bottles.
The treatment plant will be owned by the school and managed by trained Class 9-12 students.
Source: IANS