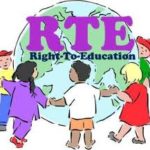 Amid reports of discrimination against students admitted under RTE, the government today issued fresh guidelines prohibiting schools from announcing community, castes or tribes of students and labeling students as reserved category in classes.
School shall prescribe procedures and mechanism to deal with complaint and will be obligatory on its part to decide such complaints within a maximum period of 60 days from the date of receipt or submission of complaint, the guidelines said.
The move comes amid complaints from some states that students who got admission from the weaker section under the 25 per cent quota under RTE were being discriminated.

The fresh guidelines seeking to ensure non-discriminatory school environment said a school cannot discriminate against a child belonging to weaker section and disadvantaged group in admission by breach of the policy of reservation in admissions or by denying or limiting access to any benefit arising from such enrollment provided by the school.
The school shall also ensure that no child in this group is discriminated against by segregating them from others in playground or canteen or any provision of mid day meal, or any other amenities provided by the school including toilets and drinking water facilities.
The guidelines stipulates schools to take steps to engage with the educational fraternity, the community and the public at large, and raise public awareness on the importance of equality and overcoming discrimination and harassment against children.
Besides, school shall make public all measures taken by it for elimination of discrimination against and harassment of children belonging to weaker section and disadvantaged group.