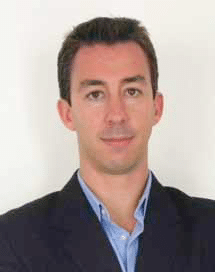 With the advent of digital content in education, Ivan Vazquez, Country Director, Netex Knowledge Factory, discusses his plan for the  e-Learning market in India
Tell us about Netex Knowledge Factory in India and globally.
Netex, an e-Learning company, is enhancing e-Learning globally for the past 15 years. A Learning and Performance Institute-accredited e-Learning solutions provider, Netex offers custom and catalogue content solutions, along with a cloudbased learning management system and associated technology services for the corporate, education and publishing sectors. Netex  commenced its India operations in 2008 and is working successfully in the corporate and academic sectors.
What are your views on the current education scenario in India?
The Indian education market is growing rapidly, wherein K-12 alone is expected to reach US$50 billion by 2015. This is just a hint of  the tremendous growth in the educational sector. Moreover, the availability of tablets, smart boards, smart TVs, and smartphones at  affordable costs is encouraging schools and students to adapt to digital education. By promoting the use of digital technology in  education, the National Council of Educational Research and Training (NCERT) guidelines are also trying to ensure that the education  does not remain textbook-centric. In this scenario, Netex decided to create a specialised learning solution for tablets, smart boards  and other digital media. To begin with, we focused on the widely used CBSE curriculum and developed Learning Fruit, one of our  flagship products and our first offering to India's education market.
What is Learning Fruit? How does it help students and teachers?
Learning Fruit resources are designed for both students and teachers. Teachers can use them just like a teaching aid, that is much more  advanced, to explain topics in the classroom. It works smoothly on smart boards. Also, the user interface is intuitive with simplified navigations allowing teachers to swiftly merge this interactive digital content with their lectures in the classrooms. Learning Fruit is a  result of hardcore pedagogical research and analysis. It follows scientifically the didactic and methodological guidelines required for  an effective digital learning experience. It delivers content in small pills of interactive, visually appealing, and highly effective learning  resources. This kind of granular structure allows students to learn specific topics as required and gives them control over their own  learning.

How is Learning Fruit different from the other content available in the market?
Most of the content available in the market is just a re-packaging of existing  content or lengthy videos and CDs, which is not  compatible with the size or resolution of these smart devices; leave alone the efficacy of the content. Learning Fruit, on the contrary,  goes beyond digitisation of textbooks by exploiting all the possibilities offered by the digital devices like tablets, smart boards, smart phones and even smart TVs. It has unique learning resources like motion infographics, step animations, touch interactivities and quizzes. Sporting a great look and feel, its fluid user interface also ensures ease of access and navigation. The simplified e-Commerce facility allows users to buy specific content online in a couple of clicks.
We have already partnered with a number of tablet and smart board providers  and the content will be pre-loaded on these devices and  ready to be used. Learning Fruit, for android devices, will also be available on Google Play store as well as on our website.
Tell us your vision and strategic plan for the Indian education markets in the coming years. 
Our vision is to revolutionise the education scenario in India. With the advent of digital technology, we can assume that the way  education is imparted in India is going to change drastically. The affordability of this technology is substantially influencing the way  education is being delivered in India. However, this technology needs to be strongly supported by equally advanced content and e- Learning infrastructure. Netex aims to contribute its capabilities and expertise to provide educational solutions aligned to the  technological advancement in India. We are going to initiate synergies with educational institutions, publishers and technology providers to build a complete digital education infrastructure just the way we are doing it in Spain, Mexico, Argentina, Peru, Brazil and  the UK. Launching Learning Fruit for CBSE is just the first step towards our goal!

br>