Digital Campus Service (www.digitalcampusglobal.com) is a leading global company offering multiple technology solutions and  management services across the education value chain. The company is considered as a pioneer in education campus management on cloud computing.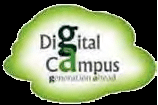 A visionary leadership and a passionate team continuously drive the innovation and excellence in the design and delivery of solutions and services. The company operates under the powerful umbrella brand of "Digital Campus" touching millions of students, parents,
teachers transforming the education ecosystem management.
Since its inception, it has adopted a unique collaborative approach to create smart and innovative products to make the lives of stakeholders of education ecosystem easier and more exciting. Today, with the patronage of its valued customers, it has become the most trusted partner in the progress of the education sector, used by a large number of stakeholders in the education ecosystem. In the next 3-5 years, we plan to expand globally and launch a series of new and innovative products.
Next Generation Solutions
Digital Campus prepares for the future; institutions are rethinking how to define, deploy, source, and manage their technology and processes. The company offers a broad portfolio of services, frameworks, and methodologies to help our customers explore and steer a new generation of technology solutions.
These next generation solutions from Digital Campus shall facilitate:
• Simplifying dynamic work activities that are complex
• Leveraging service delivery through cloud enablement
• Integrating applications, infrastructure and knowledge processes
• Delivering higher levels of transparency, flexibility and reliability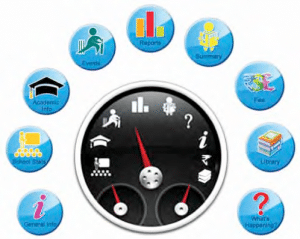 ERP on Cloud and Digital Dashboard
Over more than a decade of extensive research and development with best brains in the field of academic and technology has led to the innovation of a series of products i.e. ERP, PRM, and CRM on cloud computing technology for the education sector. Today, digital campus products are the most innovative products in the education space.
Digital Campus Dashboard extends world-class dashboard application into a comprehensive business intelligence platform which includes alerts, analytics and reports. It helps institutions leverage information assets through visually rich, real-time and personalised business intelligence dashboards to analyse, track, and drilldown through a wealth of information. It's an intelligent and  interactive tool on a whole new level.
Benefits to the Administration
• Eliminates hurdles in the process of getting information out of huge data
• Improves the system's proactive response to the requirement of all users
• Integrated solution to manage academic and administrative processes
• Saves time spent in manually filing, retrieving and compiling records
Benefits to Students
• Assists in understanding performance in any subject at any time
• Better access to books in library and other references materials
• Information flow regarding school calendar and homework
• Improved communication with teachers and alumni
Benefits to Teachers
• Improves teaching effectiveness through information about student
• More focus on teaching and less on administrative functions
• Assists students by tracking historyof performance of a student
Improved quality of interaction between parents and teachers
Benefits to Parents
• Monitors the performance of one's ward from anywhere and anytime
• Access to grades, attendance, fee status to examination schedule
• Improved quality of interaction between parents and teachers
• Measures like SMS to e-Mail that keeps parents updated
Benefits to Management
• Instant access to the information required for decision making
• Dynamic generation of reports with alerts provides better control
• Direct access to every piece of Information just on a click
• View all periodical reports be it daily, weekly, monthly or yearly
Process Consulting with SOPs for Best Practices
As the company is engaged with hundreds of international educational institutions to provide them management consulting services, and has developed the 'Best Practices' knowledge repository in the management of education campuses. This becomes the basis for good governance practices for schools and colleges as per the National Accreditation Board for Education and Training (NABET).
Turnkey School Project Management
Starting and running a school needs meticulous planning and execution. Digital Campus helps achieve this through its transformation  and turnkey project management services. The company also manages its model schools under its sub-brands: Palace School and Digital School that are committed to creating values through innovative approaches and interactive methods.
Education Portal Services
Digital Campus' collaborative knowledge portal (www.digitalcampus.in) is a universal platform for the stakeholders of the education ecosystem to connect, communicate, collaborate and contribute for the betterment of the education system through the power of  information communication technology.
It has encompassed the best of technology and has become the most trusted partner in the progress with the education stakeholders, used by large number of different stakeholders of education ecosystem. Experts from across the world share their views on critical and contemporary topics affecting the stakeholders', enabling them to make better decisions and choices in their sphere of endeavour and engagement.
Our Management
Over a decade and a half years of rich experience and expertise in technology, operation and marketing, the management team brings  a perfect blend of capabilities to deliver a world-class product and services to its valued customers.

Satish Kethineedi
(CEO)

Nihar Pradhan
(COO)

Giriprakash Reddy
(CMO)
Customers powered by Digital Campus
Top educational groups like DPS, DAV, Oakridge International, Ivy League Academy and St Mary's Educational Institutions are transforming the way they are managing the education ecosystem through the technology innovation of Digital Campus gamut of  products and services. It is a one-stop integrated solutions provider for all the needs of education institutions: schools, colleges and  universities.
Innovation in Practice
As a culture, Digital Campus has focused on customer-centric innovation; persistently searching for new ways to solve problems and build a stronger education ecosystem. At Digital Campus, we nurture innovation.
Channel Partner Programs
The Channel Partner Program delivers high performance and service quality to customers. It combines Digital Campus' global technology leadership and support with the local expertise and market understanding of our channel partners.
At Digital Campus, we work in harmony with our partners to produce the best possible results. The Digital Campus Channel Partner  Program is a framework of sales, marketing, training, and other support activities that are designed to provide a competitive advantage in today's challenging marketplace.
The diagram shows the concept of Digital Campus as a system on cloud to convert the physical campus into a virtual and knowledge  campus, taking administration, information, communication and management to a whole new world.