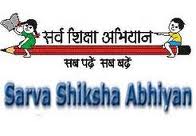 Under the plan,it will fund NGOs, already working in the field of education, for providing shelter to children in distress to receive education
Panaji: The Goa Sarva Shiksha Abhiyan (SSA) is planning to collaborate with NGOs to set up residential services for 'children in difficult situations', with special emphasis on orphans and street children, to provide them a safe shelter to receive education.
The process has looped in Registered NGOs with reliable track record of working with children in distress share their level of interest in setting up residential facilities and to  apply under the scheme before January 15, 2013.
The department has said that it will provide a one-time non-recurring grant to selective NGOs towards the purchase of furniture, kitchen equipment, teaching learning material, library books and bedding. 
NGOs already working in the field of education and with the capacity to accommodate at least 30 students initially will be given preference. The students will also be given vocational and skills training to make them independent.
Rs. 900 will be provided as Recurring grants per child towards maintenance.  A stipend of 50 per month per child will be given to the NGOs. Grants will also be provided towards submission of examination fees, for salaries of staff employed at the residential facility, for supplementary teaching material and to cover water and electricity charges of the hostel.
In addition to this amount, Rs. 750 per child will be paid to the NGOs to fulfil medical expenses of the children and other emergency.