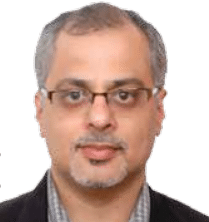 Lokesh Mehra, Director-Education Advocacy, Microsoft Corporation (India) Pvt Ltd
India faces two basic educational systemic problems at different levels: achieiving quantity along with quality. About 50 percent of our children at the primary level are at the risk of not entering or not completing secondary education due to lack of access to institutes.
The system expects teachers to "complete the curriculum" regardless of whether students have actually been able to learn. What our examination system actually examines with credibility is prob- ably rote memorisation. Secondly, how do you ensure that a first class student in Andaman and Nicobar has a higher or equivalent competency opposed to his peers in Delhi or Meghalaya. Possibly, the need of the hour is a standardised test for all– which could act as an indicator as the first step to arrive at learning gaps.
Some basic challenges that we are facing today include:
Low investment in higher education was a paltry 1.25 per cent of GDP as per the UGC report on Higher Education at a glance.
Faculty crunch: With nearly 33,000 colleges and over 600 universities in the country today, it estimated that even the IITs face a 25 percent shortage.
Research inclination: Forty percent of Indian researchers are emigrating to pursue their research abroad (Source National Bureau of Economic Research US). In 2011, of the 14.6 lakh people who graduated from the colleges in India, only 12 percent pursued post graduate degrees and an abysmal one percent pursued research in the country. India has 7.8 scientists per 1,000 population compared to 180.66 in Canada, 53.13 in Korea and 21.15 in the US.
Recommendations for bridging the gaps
At government level

Set short, mid, and long term outcome oriented goals at the policy level
Expansion of research support – government should open up existing CSIR labs, leverage existing resources
Public Private Partnerships for capacity building and teachers training – Train teachers on improving pedagogical practices. Corporates like Microsoft, Autodesk, Intel, Cisco, etc. have lesson plans and curriculum. But can the government creates a portal that streamlines all these efforts at a single location?
Assessment mechanisms should be modified keeping how and what should be tested account. These mechanism should focus on maintaining quality standards that ensure global acceptance and not India alone
At institution and corporate levels
Institute should upgrades laboratories and technology interventions with the assistance of corporate via collaborations, endowments and donations
Adopt technology assisted learning in education, joint certifications to improve the efficiency, timeliness and transparency of the system.For example remote delivery of education for scale – Cloud/Continuing education to build material and curriculum repositories in a co-operative fashion
Build technology incubators, chairs and have a consensus on patent regulatory perspectives
The government has set a target of achieving 30 percent gross enrollment ratio by 2020, which translates into more than 40 million students in higher education. This challenge requires radical new thought process and innovative solutions.
Surprisingly, in India there are only a handful of institutions, which have a clearly defined mission. Majority of the private institutions are driven by a singular focus on profits or surpluses, which means that they have corporate style leadership with focus on the bot- tom line. Such approach may work well for this segment of profit oriented schools, but will fail miserably for institutions that seek excellence and quality.
If institutions are headed by promoters as leaders, the faculty has almost no say in the governance of these institutions. But in public institutions, the challenge is that faculty lacks business acumen and perceives administration as clerical work. The need is to strike a fine balance between academic perspicacity and business efficiency.
In short manage industry-academic alliances like an investment portfolio–the more you nurture it; the better will be the fruits– this would enable us to bring back the era of Nalanda and Takshila.
"Exciting news! Elets Education is now on WhatsApp Channels Subscribe today by clicking the link and stay updated with the latest insights!"
Click here!