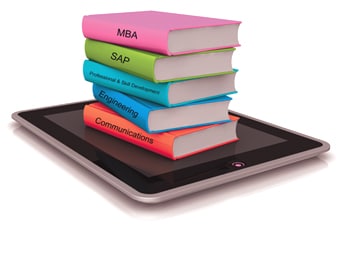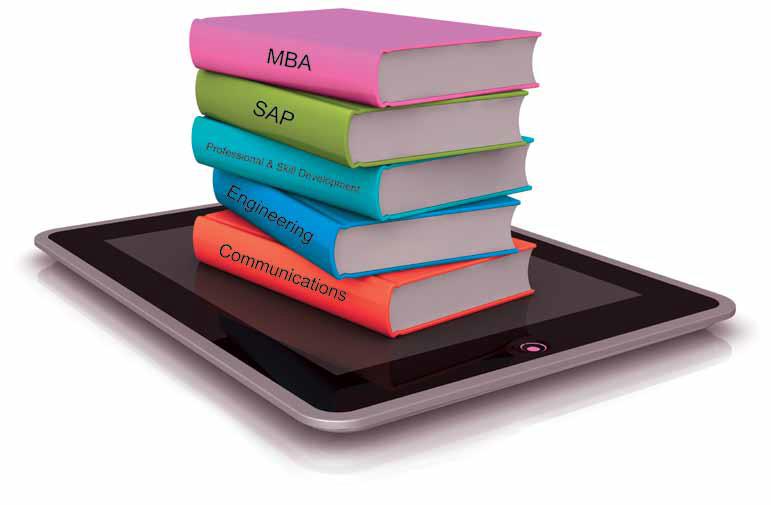 Tablets are low-cost and come loaded with different educational suites to offer self-learning opportunities to students. The increased use of tablets can help battle the dearth of faculty in India

By Ruhi Ahuja Dhingra, Elets News Network (ENN)
Worried about dropping too much on textbooks and notes? Or want to switch from smart to the smarter? Yes, we are talking about the revolution in higher education—the advent of tablets.
Youngsters seem to always be at the vanguard when it comes to the adoption of the latest technology: perhaps, the answer to the fast burgeoning tablet adoption in higher education. According to the Pearson Foundation Survey on Students and Tablets 2012 in the US, tablet ownership in college and college-bound students got tripled in just a year. Also, a huge number of students plan to purchase a tab within the next six months.
The Indian market, too, expects a similar growth pattern in the years to come as tablets will cater to the problems of lack of teachers and deflate the burgeoning student dropout ratio, and ensure delivery of rich educational content to the masses.
A touch to navigate
Tablets can be termed as a hybrid of a smartphone and a laptop. The content designed for these devices is more interactive than on a smartphone screen and easier to access than on a laptop. And there's more: the touchscreen interface allows navigation using taps, swipes and pinch zooms and makes their use as easy as pie.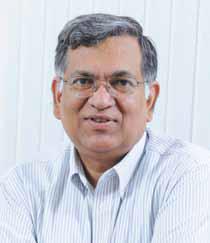 Although a lot of teachers would have preferred the traditional methods of teaching to tablets when tablets were a new concept, most of them today be-lieve that the advent of computer-aided learning has made the teaching-learning process a no-sweat task as more and more students are adopting technology to make it an indispensable part of their lives. "With ICT, the emphasis is reducing on providing information to the students in the class: they can get information far more easily on their own. As a result, the classroom must focus on fundamentals of the subject, and on training the students on problem analysis and problemsolving," believes Prof Sudhir Kumar Jain, Director, IIT Gandhinagar. Apart from this, building social media platform on tablets will also make it easy for students to engage in debates and discussions about the topics covered in the class.
More than 200 million tablets will be sold in 2014, and the market will account for 23 percent of the global personal computer market by 2015
Students, too, feel that tablets enhance learning process and help them perform better. The trump card: easy access, storage and retrieval of information along with an interactive user interface.
• Tablets promote an interactive environment, are compact and easy to carry, and act as an e-Notebook
• Their touchscreen interface makes navigation easy. Documents and diagrams can be easily created and edited at any time
• Through the thousands of apps, students can access information on their own and learn at their own pace
• Colleges and universities are adopting tablets for teaching as they promote collaborative learning and better training.
• Tablets also help disseminate information and knowledge on the go
• The capability of tablets to support global and Indian languages makes them the choice of HEIs and students across the world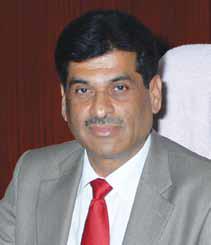 Textbooks redefined
Tablet PCs make it possible to simulate paper and pencil: the user can use a stylus to write directly on the computer screen and create electronic documents. These pictures can be easily edited using traditional computer applications and also shared between the student and the teachers. This functionality to draw diagrams or write mathematical formulae is not available on PCs. "Tablets have changed the way students and teachers interact. They add new dimensions to the classroom interaction by providing digital ink and drawing tools for writing, sketching, and drawing, and real-time collaboration," says Dr Rangappa KS, Vice Chancellor, University of Mysore.
Most of the high school students today prefer to read from a digital book rather than a textbook. In this world of tech geeks, tablets are gaining more popularity also because they facilitate easy group communication, and tools like Google Docs and Dropbox help enhance the way infor-mation is shared between large groups. Applications that come with fully-loaded customised content packages and repositories, grease the wheels.
A lot of games that fit into the education system perfectly – open-ended and challenge-based, are also being developed to allow the students to enhance their learning outside of the game.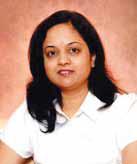 Providing tablets to the students and the teachers will make it possible to create a collaborative learning environment. Though tablets are used in the classroom, they are also ideal for e-Learning. Students can attend online classes from their hostels, homes or offices. "Tablet PCs bring knowledge and information easily and quickly to the learner giving him the freedom towards self-paced learning anywhere, anytime," opines Dr Swati Mujumdar, Director, Symbiosis Centre for Distance Learning.
The increasing developments in the field of digital learning have already proved their affordability, flexibility, interactivity and effectiveness as compared to a physical classroom. Indian and international universities are offering online content to help their students learn from the best of the faculty from across the globe.

A spurring market
Although the market of tablets is demonstrating an upward curve, the adoption seems to be in its nascent stage in India. According to Focus.com, a source of technological expertise, more than 200 million tablets will be sold globally in 2014, and the tablet market will account for 23 percent of the global personal computer market by 2015. The growth will impact various sectors including the higher education sector.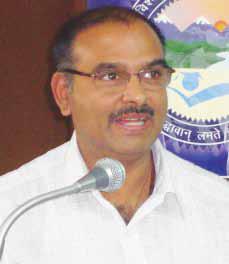 A promising future in view
Today, technology is one of the catalysts for the growth of any country. And tablets will soon be spearheading the growth of the higher education sector in India. "Technology is still, and will be, the leading driving force of the future global economy," opines Dr Vinay Kumar Pathak, Vice Chancellor, Uttarakhand Open University.
Osama Manzar, Director, Digital Empowerment Foundation, shares a similar opinion. Tablets are going to be the future medium of education and communication, and not laptops. They will be mobile-like. But, the implementation is yet to come. At the higher education level, it is going to be very consumer-driven. The ownership will also be seen in higher education, he says.
The ticket to better teaching-learning

In India, low-cost tablets like Kloudpad, Aakash, Go Tech Funtab, Beetel Magiq, Micromax Funbook, and Attitude Daksha, and a few of those launched by Zync, Zen, HCL and BSNL are generally used for imparting education by universities and higher education institutes. A lot of these tablets support a number of global and Indian languages. Thus, students can study the subject of their choice in their own regional language. These tabs are low-cost and come loaded with different educational suites to offer self-learning opportunities to the students.
The next version of the low-cost Aakash tablet, Aakash-3, that is being worked upon by the Indian Institute of Technology-Bombay, will have a slot for a SIM card, a faster processor, better memory, and will function on both the Android and Linux. The institute is also in the process of putting out a tender for producing 50 lakh units of the device. The government will also train teachers across the country to enable them to use the device effectively for better teaching learning outcomes.
The increased use of tablets can help battle the dearth of faculty in India. Teachers can record or write their lectures that can be made available to the students across the country as online packaged coures. Therefore, if proper connectivity be ensured in every part of the country, teachers would be able to reach out to the students even in rural and backward areas. As Dr Rangappa assures, "Tablets will transform the Indian education sector because of their reach and delivery".
digitalLEARNING Announces its March 2013 Issue

Labs in Higher and School Education
With digital labs, students have the opportunity of visualising abstruse concepts in Maths, Science, Engineering in a virtual medium.
The section will focus on:
 

Different types of laboratories

and multimedia content

 

Lab market analysis

 

Product matrix: Maths, Science,

English and Robotics

 

Impact analysis of labs among

schools and higher education

institutes

 

Addressing skill deficit among

employable youth through

English labs

 

Government initiatives in lab

solutions

 

Case studies and photo features

of schools and HEIs

 

Coverage of more than 50 schools

and higher education institutes
Industry Academia Series Part 2
Industries in India and outside are eyeing on India to fulfill the crunch of skilled workforce. There is a complex challenge of converting a huge Indian population into skilled professionals with various geographical, economical, and physiological barriers that we have. To bring industry and academia closer, and share their ideas on how they can work together for mutual benefits, digitalLEARNING has started a series of articles where HRs from different industries and academicians are invited to share their ideas to bridge the gap.
State Focus
digitalLEARNING's State Focus section aims to highlight different challenges and needs of different states. The March issue will focus on Odisha, highlighting the best practices and challenges hindering the educational growth of the states. The issue will be launched at eOdisha.

And many more…