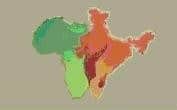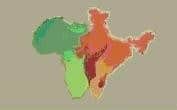 NEW DELHI: While addressing the CII-EXIM Bank conclave on India-Africa partnership in New Delhi, commerce and industry minister Anand Sharma announced that India is working closely with Africa towards setting up of educational institutions in the continent.
He further added that India is already in the process of setting up the Indian Institute of Foreign Trade Ghana campus and also India Africa institute of information technology in Ghana.

He also mentioned that approximately 50,000 African students are studying in India. Also, 15,000 students among them have been granted Indian scholarship.
India and Africa collectively has a market of 2.2 billion people with a combined GDP of more than 3 trillion US dollar.
The bilateral cooperation has branched out across a number of sectors including agriculture, education, health, skill building and infrastructure. Data shows that Indo-African Bilateral trade reached 57 billion US Dollar in 2011, and is expected to reach 90 billion US dollar by 2015.