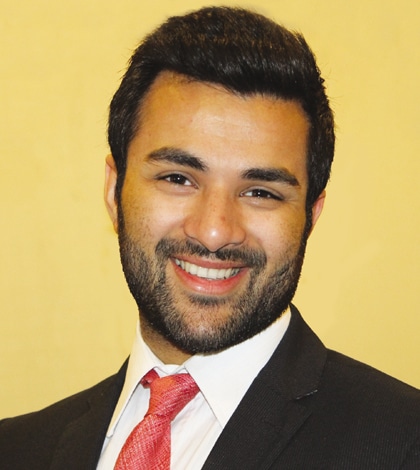 Integration of technology with latest infrastructure definitely helps students keep themselves updated and be prepared for the corporate world
By Ryan Pinto, CEO, Ryan International Group of Institutions
There are two educations.One teaches us how to make a living and the otherhow to live." In this quote, John Adamshas beautifully brought out the true essence of education. While on one hand it highlights the necessity of educating oneself to earn a living, on the other hand it throws light on the ethical dimension of human life.Today's schools must encourage teachers to be repared,committed and passionate about their role and responsibility. The recent study from HRD Ministry in fact reveals that India has a huge gap of teachers.It estimates this gap of 5.23 lakh vacancies at elementary level alone and if the stipulated student-teacher ratio is to be reached, there is a need of another 5.1 lakh teachers. There are about 7.74 lakh teachers who are not fully trained or are otherwise unqualified.These are figures only for the public education system.The current trend that is widely observed is that schools invest a big amount to offer the latest frills and fancies in way of facilities and infrastructure. However, schools should in-fact provide facilities appropriate for quality teaching and learning and invest in teachers training and their upgradation.
Keeping with the actual concept of education, besides the current norm, the educators need to offer a plethora of enriching school activities, transdisciplinary in nature and aspire to go beyond the given requirements in enhancing the learning experience for students especially encouraging student research and opportunities to pursue various topics. The focus of every educator has to be that of working on skills, attitudes and values that will enable students to be ethical individuals who are basically motivated,emotionally intelligent and responsible citizens of our country. Providing value based education and developing globally responsible citizens may appear to be very lofty. Due to which there may be a tendency that schools lay greater emphasis on mere integration of technology into education,infrastructure, etc. However, the true essence of teaching and learning does not eliminate the aspect of values,which is an integral and indispensable element of education.The need of the hour is to provide holistic education and if we as educators have the responsibility to educate ethical, motivated, emotionally intelligent, and socially responsible students, then the responsibility of nurturing highly committed and prepared teachers also solely lies on us.In this present digital edge, teachers need to make a shift from the conventional teaching to new and increasingly accepted methods to developholistic human beings. Teachers have the accountability to create critical thinking skills for academic success and also success in the performing arts, media, leadership activities and sports, etc by opening avenues to explore things beyond classroom.Teacher as a facilitator should delve on the innovative aspects of teaching and learning and make education child centred and interesting.
Although technology today is seen as one of the most important component in education, integration of values, involvement of students in community transformation projects and making them aware of what the actual world is all about and what its demand are is equally important.
Integration of technology with latest infrastructure definitely helps students keep themselves updated and be prepared for the corporate world. However, while technology does its bit, highly motivated and well prepared teachers as facilitators add the desired human touch and instill values for holistic development and uplift the essence of education. Right values with the relevant body of knowledge and the wisdom to use it constructively will help our children become industry ready. To be successful as professionals,children must also learn to become positive contributors within the global community. It is best summed up by "start children off on the way they should go, and even when they are old they will not turn from it".