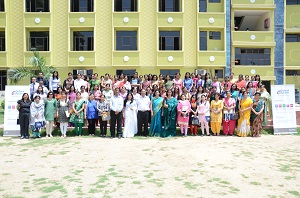 Oxford University Press (OUP), one of the largest university presses, has organised their first ever integrated digital learning workshop for teachers in Delhi. The event held at RD Rajpal School in Dwarka also marked the launch of Oxford Educate along with the session.
Oxford Educate is an exciting digital aid that integrates an e-book with interactive teaching tools and learning materials. Around 60 teachers from 20schools attended the session.
Speaking at the occasion, Alka Kshatriya, Principal, R D Rajpal School, said "Today education is witnessing incredible learning resource tools which aid in making complex things simpler for the students. I feel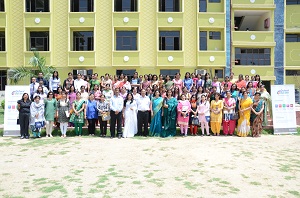 technological and pedagogical innovations enhance greater learning outcomes. Oxford Educate will indeed be a welcome change in the teaching-learning process."

The Oxford University Press India spokesperson said"India as a market attracts huge opportunity for technology-embedded study materials. With the launch of Oxford Educate, we have set a benchmark in India's educational scenario. It's overwhelming to see such enormous response from the teachers. The enthusiasm amongst teachers was quite noteworthy and all took active part in the open forum post the session."
This digital aid incorporates a variety of resources: interactive animations, videos, poem and prose animations and audios for ELT courses, instructional slide shows, lesson plans, answer keys, additional worksheets, image references and much more.
Used in conjunction with the embedded tools available in the Oxford Educate platform, the interactive resources organised around the digitized course books with page-by-page linkages, will enable teachers to enrich, supplement, and transform teaching -learning in the classroom.
Oxford Educate comes with a Test Generator, an assessment tool designed to benefit teachers by enabling them to create a variety of test papers.
As the interactivity built into the Oxford Educate platform are intrinsically connected to the course book, the teacher can engage students with intensive auditory and visual stimuli in combination with associated learning and testing activities. All in all, it fits in completely with the needs of today's audio-visual learners and is provided free of cost to schools using the OUP course books.