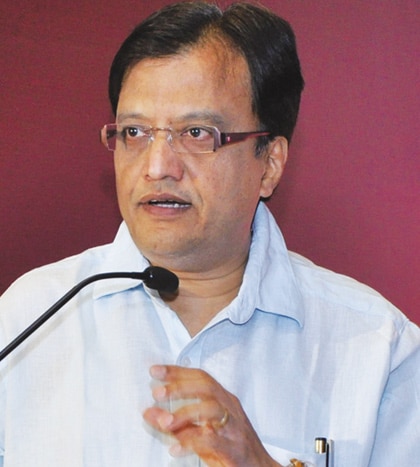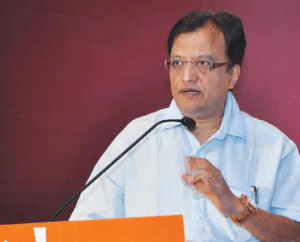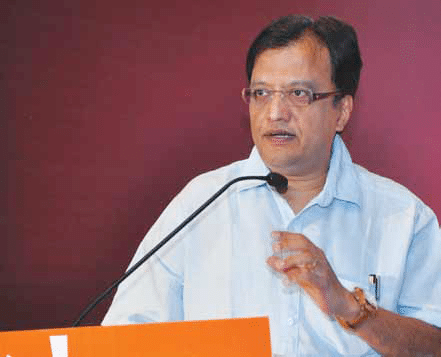 Prof (Dr) S S Mantha,
Chairman, All India Council for Technical Education
As opposed to the past, we need to take a hard look at the proposition of making education available to everyone who needs it — a truly inclusive system that is in everyone's interest. It should teach us humility, benevolence, and clarity of mind and purpose.

Private, public and governmental partnerships have been on the rise in the education sector. Forecast suggests if the current pattern of participation continues, more than 30 percent of today's school drop outs will experience higher education 10 years from now. I wish we reach GER (Gross Enrolment Ratio) of 50 percent in probably the next 20 years.
However, statistics show that over 50 percent of the youth fail between Xth- XIIth grades, and are out of education scene forever. An out of the box approach and possible best practices could allow them to pass the grade with minimal intervention. Apart from the collateral advantage of a higher GER and overall growth in economics brought about by an exalted youth.
Higher education will shape an individual's life and the economy and society. Also, a scheme for vocational education where a student can learn competency based skills along with general education at various certificate levels initiated early in the school going up to the diploma or a graduate level is probably the way to go. With the bachelors in vocational education now duly constituted, it is expected to play as catalyst to an otherwise saturated system. The most important feature of the framework created by AICTE is that a student could also avail of multi-point entry and exit between formal and vocational education and the job markets.
Setting up community colleges either new or in the existing polytechnics needs to be pushed aggressively, so that competency based skills along with basic life skills are imparted to enhance the employment potential  of our youth. We also need to realise that our youth coming from the limited financial means would need to be  sustained on some minimal financial incentive to pursue skills for employment.Hence we also need credible financial models to sustain education for youth.
---
"Setting up community colleges either new or in the existing polytechnics needs to be pushed aggressively, so that competency based skills along with basic life skills is imparted to enhance the employment potential of our youth"
---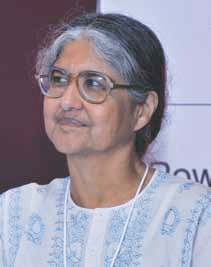 Prof Parvin Sinclair,
Director, National Council for Education Research and Training (NCERT)
Inclusion with quality is what we all look for. Inclusion means reaching the last child. I doubt if only technology is the answer to that. First of all, is it available to everybody?We can reach that point slowly, but that does not mean we should not use all modes.
We talk about values in our curriculum, but for that we all have to share those value systems. It doesn't come by telling, it comes by imbibing. You have to decide whether technology can impart values, you have to decide that.
Of course we need technology for certain things like teacher training. Also open learning, in my view, is the answer to many issues. Technology can help us develop multi-language usage that can help teachers in making learning easier. Even holistic learning that you need to do for a vocation is important, but it should not be limited to a particular skill-set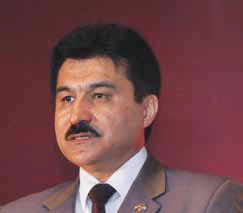 Alisher Umarov,
Chief of Education and Programme Specialist, UNESCO
At UNESCO we are looking at two issues of what do we think, and what we are doing to assist countries to achieve EFA goals by the year 2015. We are asking our partners to look at the issue of schooling, not only in terms of access, but also to get the completion rate high.
For instance, in India we have more than 90 percent access to the primary school, but the completion rate is below 70 percent, and it is going down drastically in secondary education and upper secondary education. Many of them are related to the gender exclusion, disability exclusion, etc. Post 2015 we are putting new focus, not saying education for all, but we are saying learning for all.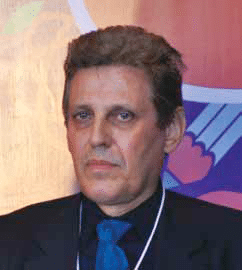 Dr Pascal Chazot,
Elected Member of Parliament in France for the French Overseas; Founder and Head of School, Mahatma Gandhi International School (MGIS), Ahmedabad
Education should focus less on examination system and more on learning.The examination system and rote learning from the text book is not what we need. The examination system is only a tool to select. Is there anything in the examination system that selects in terms of values like honesty, and are we getting proper people at proper posts, in any profession?
So the first thing is that the focus should be learning instead of teaching.Focus should be on education instead of examination. Yes, we do need to select, but we can look at a more holistic way of assessment, where we look at the development of skill. We have to look at the development of understanding, but even the role of the teacher is very important that helps in value system and skill development.