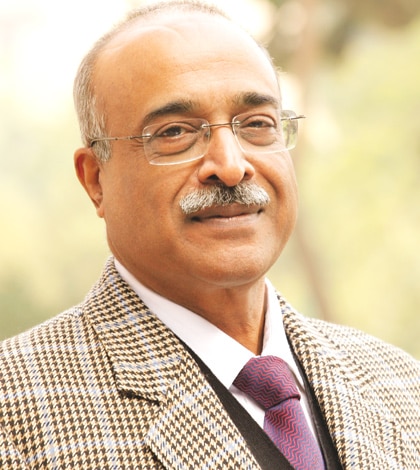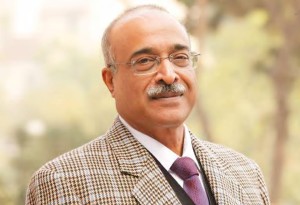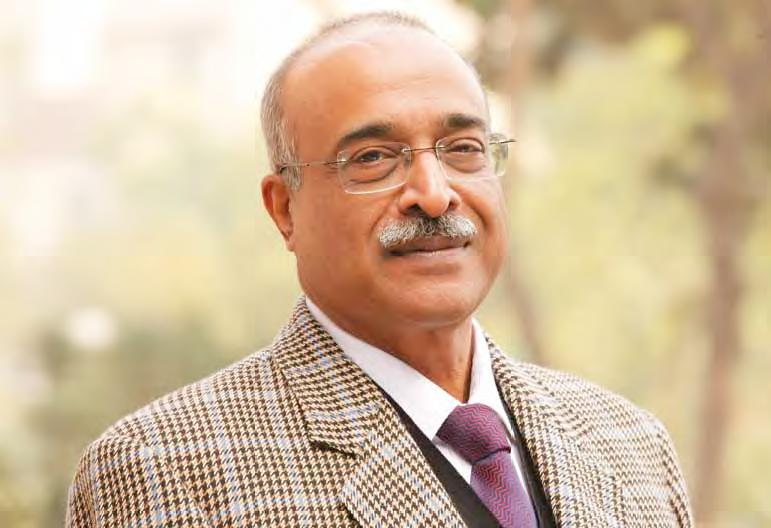 Jayant Hari Har Lal, Executive Director, Shri Ram New Horizon shares his vision of education system in India and talks about his mid career shift from the corporate world to academics. In conversation with Pragya Gupta Excerpts:
Please share your journey from the Doon School to the Shri Ram Group.
After my schooling at the Doon School and graduation from IIT Kanpur, I was selected at IIM Kolkatta; a University in the US and was offered employment in the private sector. Family issues compelled me to take up employment in  India where I worked with various companies over the years. My entrepreneurial instincts got the better of me and coupled with family concerns I moved to my home town in Dehradun, where I set up a manufacturing plant making precision components for photocopiers and other electronic machinery. A chance offer to teach Math and Physics at my alma mater saw me teaching voluntarily for a period of 7 years at the Doon School. This opportunity of voluntary teaching made me shift my career towards education. There after there was a swift move up the ladder becoming a House Master in 1996 to the Deputy Head Master of the Doon School in 2001.
The lure of a headship took me to Bhopal where I was the founder Principal for Sanskaar Valley School- a Dainik Bhaskar group project. Two years ago, I finally hung my boots as Director Development at the Doon School and free lanced as Academic Advisor to Virendar Sehwag's School in Jhajjar, Haryana. After completing that assignment I moved to the Shri Ram Group as the Executive Director, setting up high quality Shri Ram Global and Shri Ram Centennial schools all over the country.
What are your views on the education system in India?
My time in Doon has really given me a huge amount of exposure, both in India and abroad. I have visited schools around the globe, and I know with experience what is good education. It is my dream to make good education available in every part of India. Good education is not about securing marks alone, it is also not about rote learning, it is about living a life that you choose.
In our schools we provide varied experiences to a child, and let him/her determine what is good for them. During our youth, we had limited career options, but today there are nearly 2,200 listed careers. These careers do not require you to just perform well in the board exams, your self-confidence and the ability to learn is what will make the difference.
Sadly the rat race for marks has become important. This is due to chronic shortages – whether they are for college seats, train ticket, we are taught to always stay at the head of the queue. This is where development becomes crucial to our future. Indian minds are more inclined towards entrepreneurship, and we should be creating jobs rather than looking for jobs. India is sitting on a golden path, either we can stagnate or move forward and all of that is dependent on providing good education to all.
Evaluation is one of the important aspects to open up minds. How do you see new evaluation practice like CCE?
Continuous and Comprehensive Evaluation (CCE) is an excellent move, however certain aspects like not detaining a student till class VIII may be detrimental to the growth of the child. This aspect should be revisited. Through
CCE, students are being assessed on a daily rather than through a two hour annual examination.
Implementation of CCE can be a problem especially for those who do not understand how to implement it.
Teacher training should concentrate on encouraging innovation and curiosity in a child's mind with regard to the subject they are teaching
How to gear up principals and teachers for taking new roles?
At least 99 percent of the teachers do not know why they teach, what they teach. After all, anyone can learn Math, Physics and English at home without even going to the classrooms. Schools are the place for socialisation, collaboration and interaction. Teacher training should concentrate on encouraging innovation and curiosity in a child's mind with regard to the subject they are teaching. I also believe in empowerment of school Principals. I think promoters should leave management of school in their hands. Promoters can look after other things like government formalities, accounts, etc.
What are your views on schools going for International accreditation and collaborations?
In India, a small percentage of students go overseas for higher studies. For those who want to go abroad, international programmes offer an advantage, as these bring them on par with other students worldwide. Affiliations should be chosen carefully.
There are very few Indian universities which accept international programme grades in the same way they accept Indian programme grades. Although, things are changing, most Indian universities do not accept predicted grades of the International Baccalaureate (IB). A university should give provisional admission on the basis of predicted grades, however most Indian universities entertain final grades only. I see that CBSE is changing rapidly, through the introduction of CCE and now the CBSEi. Unfortunately CISCE has not kept pace.
Please share your expansion plans in India
At the moment we have eight projects viz namely Gurgaon, Rohtak, Agra, Indore, Dehradun, Tarapur, Patna, Makhrola etc. We are looking to open 100 schools in the next few years. Finally, we want a school in each district. We also have economy schools called 'Bharat Ram Schools' for the non-premium sector. Since land is very expensive, even 2-3 acres would suffice for a slightly truncated program. Here we offer the benefit of good education, but with slightly trimmed facilities.

How do you assure quality in the Franchise model of school?
Through regular visits and we have a really tight school audit system. Last year in our Rohtak school, a team of 12 people conducted a surprise check. For three days they checked every report card, notebook, administrative system etc and produced a detailed report. This audit is a regular feature in all our schools. If somebody dilutes our programme, we reserve the right to remove them.
"Exciting news! Elets Education is now on WhatsApp Channels Subscribe today by clicking the link and stay updated with the latest insights!"
Click here!