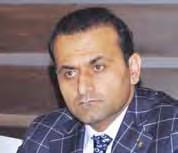 We are grateful to India for leading the international education aid programmes in our country. Nearly 7,000 Afghan students are studying at universities and technical schools across India. We look forward to increased collaboration between India and Afghanistan through faculty and student exchange programmes. Educational co-operation through sustainable mechanisms will go a long way in enabling an economically and socially integrated region.
HE Shaida Mohammad Abdali, Ambassador of the Islamic Republic of Afghanistan to India
---
I see enormous opportunities, benefits, and synergies from international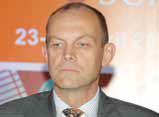 collaboration in the field of education. The inspiration for me is in seeing a future that is increasingly reflective of people who see themselves first as the citizens of the world, and later as citizens of nations. We are striving towards a world where international collaboration brings with it international understanding, which in turn, brings opportunities for world harmony.
Mark Parkinson, Executive Director, Head of School, Kunskapsskolan Eduventures, Gurgoan
---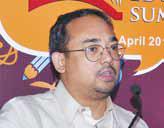 There are many avenues of collaboration between India and the Philippines including the education sector. We welcome Indian investment in education in the Philippines. There is already an increased people-to-people contact between the two nations. Implementing less restrictive visa policies is a building block that can go a long way in boosting ties in the field of education. I also believe organisations like ASEAN and SAARC should look into co-operation in education with India.
Robert O Ferrer, First Secretary, Embassy of the Philippines
---
Under the 'Erasmus Mundus' programme we are collaborating with more and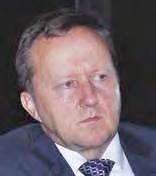 more international students, especially in the short -term programmes of six months or nine months. Slovenia and India have been the main supporters of the International Centre for Promotion of Enterprises (ICPE) for the last two decades and we have had a lots of students from India. The programme will begin from this year in October and we expect that at least 25 or more students will enrol.
Lt Boris Jelovšek, Minister Plenipotentiary, Republic of Slovenia
---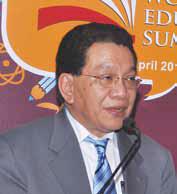 Our gross enrolment ratio (GER) in higher education is 28 percent and our government is setting up a new target of 30 percent, for 2014. Thus, there is a need for more higher education institutions in Indonsesia, and we look forward to more collaboration with friendly countries like India. Also, India has now become an attractive education destination for students from overseas students. We are already working closely in several areas like organising training and exchange programmes and joint-research programmes.
HE Rizali Wilmar Indrakesuma, Ambassador of Indonesia to India