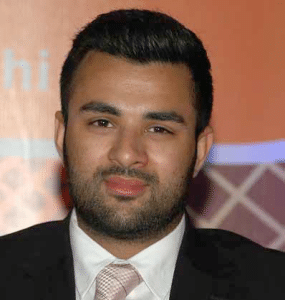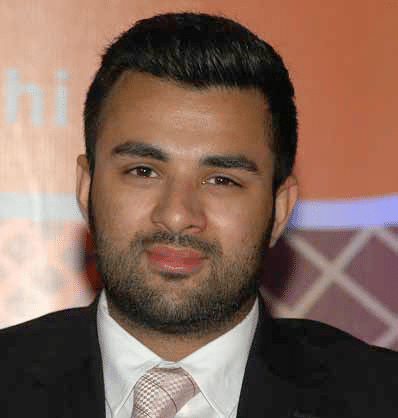 Ryan Pinto,
CEO,
Ryan Group of Institutions
Having proven its mettle with its sustainable efforts in the K-12 segment, the Ryan Group of Institutions is a well established brand in education. Ryan Pinto, CEO, Ryan Group of Institutions shares how the K-12 business has been the most rewarding experience. In
conversation with Rachita Jha
Please share the genesis of Ryan Group of Institutions.
We had a small and humble beginning in 1976 with a group of 20 children in Mumbai, and over the years the vision to make a difference in the lives of children has evolved and grown. The passion behind Ryan came from our Chairman and Managing Director, as they were teachers and they really saw a great need for quality education in this country. In any developing country, education is its foundation. With India, the largest and youngest nation in the world and 500 million under the age of 25, education can give youngsters a platform where they are qualified, educated and self–empowered. That's how they started.
After a couple of years of operation, where does the Group stand now? What were the initial hiccups faced while setting up schools in India and how did you overcome those challenges?
The founding members were among the first social entrepreneurs of the nation, and at that time India's economy was opening up and people were getting into different sphere of economy. At that time they weren't many people to support them, and there was a big learning curve for them on legal, financial aspects of setting-up schools. As we began to grow it was not based on a predefined business model and financial projections. It was purely from the heart and they went where there was a need. A lot of the growth came from invitations and recommendations, including the governments from across the country. It was a lot of time, learning curve, and challenges were many, but the vision to give our children a bright future was undeterred. And, today we are in 40 cities across 16 states in the country. And about 120 school in operation and every morning the joy of welcoming 250,000 kids to our schools. We plan to continue to grow within India and within the globe as well.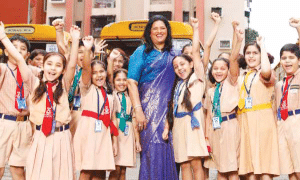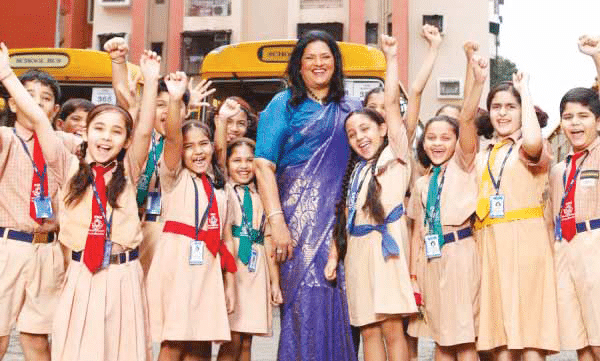 Tell us more about your growth model?
Quality education is our prime concern, and so even with many schools opening across the country we continue to own and run all of them. We don't have a franchise, as we wanted to retain the quality and experience for the child. We have been very cautious about growth and don't want to just grow in numbers. For us education is our DNA and we have a long-term vi-sion to contribute to the growth of the nation. We as a group, we are at various towns that includes tier-II and tier-III cities and this is designed in our growth strategy as we would like to contribute not just in metros but also small towns in India and we continue on this commitment.
Starting a school in India is still considered as service to the nation and 'not for profit' entity, where making profit is allowed but not distributing that profit.What is your opinion on that?
Education is a wonderful sector to be in. A lot of people are misconstrued about the sector. There are stakeholders who come with an investment and return-on-investment strategy, but I would say that in education you are not dealing with products, these are children and their future that we deal with. We have to give them quality education along with values and for us we would judge our ROI based on the future they pursue after they graduate from our schools. And stand on their own. We have to adapt to the changes in the education sector, however I would request the stakeholders to be aware of the sensitivities around children.
We surely need more investments in education, as there such a huge demand supply gap. I therefore welcome people who are looking at education sector as an investment, however all the different stakeholders really need to sit and chalk out the strategy.
Schools have changed from what they were. What are the things you learnt about education and schools?
Every level of our management is involved in classroom teaching and are required to take classes. It is a great way for us to connect with children and understand their needs and demands. It gives us hand-on experience on the way children are evolving during their growth years. Every generation takes learning curve to next level, so we are pleasantly surprised on their knowledge and understanding. The role of a teacher has changed from an instructor to a facilitator. The teacher was the only silo of information in the past. That has all changed today; children today are born with technology and have access to information on their fingertips. We all as educators are there just to bridge that gap. Children have multiple intelligence and can learn in many ways. We as facilitators need to recognize those needs and now with technology it has become easier. But again, technology has to be relevant to the children and their learning needs. For example in a rural village a textbook and notebook would be more relevant to them than tablets. Teacher today needs to pace up with children needs and we need to bridge the gap between the educators and learners to make them effective and efficient in classrooms. Technology can be introduced to enhance the education in schools.
We have been very cautious about growth and don't want to just grow in numbers.
Children have multiple intelligences and can learn in many ways. We as facilitators need to recognize those needs and now with technology it has become easier.