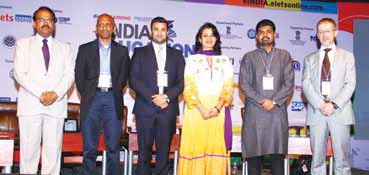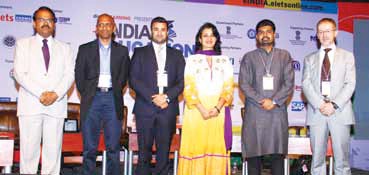 Starting a private school is a time consuming and complicated process. The panel having the industry veterans discussed emerging models of setting up new school. It also highlighted the importance of marketing in today's scenario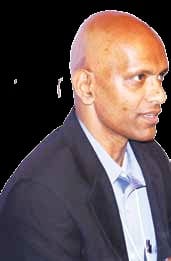 Vipul Redey, CPO, Global Discovery Academy We are network of private K-12 schools for families in the middle income group who have very ambitious goals for their child's education but are not necessarily able to find a fit for them with International schools, perhaps because of price points associated with those schools. We have a platform called Roadmap to my Dreams, which differentiates us in terms of what we offer. This platform ensures that children recognize and play to their strengths for the rest of their lives. We offer our partners end to end accountability for the schools that we build. While we do go with partners in terms of funding our network of schools, we hold ourselves responsible for everything that goes into our school whether it is hardware, software, the building, people, processes, or training. At this point of time we have seven schools in Gujarat and Tamil Nadu. We are in the process of setting up more schools in several more states for the next academic year, which we will announce in the near future. If we do things right, we do hope to be major catalysts for change in Indian schooling.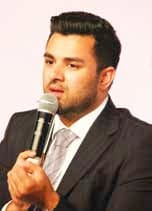 Ryan Pinto, Ryan Group of Institution
In today's times as the need is changing and the aspirations of youth are also changing. What we really need in the country is changing. Earlier we had to build brick and mortar school building, but today with technology advancement, we do not really have to have that. Yes, we need them but we can leverage the use of technology to reach out to a number of students, educators, and parents. We have emerging models like Public Private Partnership to build schools. Now there are different segments of school like we have pre schools, K-12, pre college centres and that itself is the new emerging way of setting up new school or centres of learning. So innovative thinking is required as there is ample need for good institutions. There is a lot of interest from all sectors of society and everybody has its own motto of getting into education. As an educationist, I personally believe that education is the best sector to be in. Today in India people talk about education and health care being sunrise sectors. Yes, they are as whatever you invest in school means you are not investing into building or land but investing in children, life and future. The return we get out of that is immeasurable. You can measure it on graph not on papers. I welcome everybody in this sector. If you are coming into education I really encourage you to check your motives and passion. Education really requires sacrifice, dedication, commitment and patience. It is not easy where you can sit and plan but here execution is to be on the ground, be in the classroom and deal with children on a daily basis along with the issues that we have today.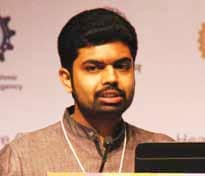 Chandrashekhar, CEO, Jain Group of Institutions
In India we have an additional requirement of 200 thousand schools and it makes absolute sense that we are discussing the emerging model of establishing schools. The Indian education system always focused on two Es. First is the Expansion. When we got independence in 1947 our literacy rate was 17 percent and today it is said that it has expanded to 74 percent. We have expanded from a handful of colleges to 33,000 colleges and 30 universities to around 700 universities. The Next 'E' is Equity that is reaching out to every nook and corner of the country irrespective of caste, creed, religion and gender. The literacy rate during the independence period had only 8 percent of literate women. Now that figure is 65 percent. So the Indian Education system has come a long way from 1947 till where we stand. There are two Es that we are neglecting. First among two is employability. Outlays have to match outcomes. We are investing lots of money, resources, and energy in educational institution but what is coming out is not what is needed by the society. We do not need degrees we need education. Is the education propelling employability we have to work upon? The next E is excellence. This is very easier said than done. It has been said that if the rate of change inside the institution is less than the rate of change outside then end is inside. It is time for us as an educator to sit back and think that are we focusing on excellence.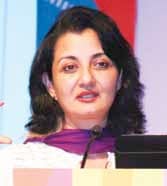 Manjula Pooja Shroff, CEO, Calorx Group
There are some emerging models of building schools and there is a lot of private equity money flow in the sector. That is an asset like model. Some people say ownership of land is very important, but private equity would like asset model, which means lease is becoming widely accepted. The CBSE, ICSE laws are also flexible. They allow you to take land on lease for 30 years and give you affiliation. The manage model is basically if school is not doing well, you want to change it from vernacular medium to English medium or state board to national board here private players come in and manage the school. The COCO or COFO are the model completely accepted in the market. Creating a good quality K-12 school costs more than 20 crore and no individual can pump in this much money so money has to come from some external source. The best way to grow that anybody can tell you is debt management-take a bank loan. Mortgage your property and then build but the bankers will not give you money when you need it, they will give you money when you have money. So it becomes difficult for people to start with debt but it is the cheapest way with cost of finance around 10-12 percent. If you go through equity you get the money much faster through angel funding, venture capital, or equity funding are options for entrepreneurs. These are the funds that will come to you when do not have it because they trust you as a promoter, they trust your capabilities and they want to see growth. But it will enhance your cost of finance from 16 to 28 percent depends on what they can negotiate with you. In conclusion I will say education is the sunrise industry and going forward in next 5-10 years they is no looking back. But I will suggest you to check your intentions because it is not the field, which will give you quick return. It is capital extensive and has a high gestation period. However, it is extremely gratifying if you love children and have a passion for the job. If your intention matches with the industry intention or the growth of the industry this is the great place to be in.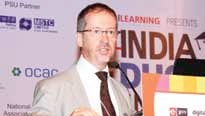 Herve Merchet, Group Chief Technology Officer, GEMS Education
What is the use of promoting devices and technology where there is no access? We have a mandate at Gems to make sure that in any location around the world when we will build the school we will build technology around the bandwidth available at that area. If the bandwidth is poor we will build something that can work in poor bandwidth. If device are difficult, expensive, or unaffordable we will build a school with our own device. May be it would be one device to but if the usage is good that is not the real issue because they will have real access. There are a lot of people who want to just copy paste what is working in one place. You need to make sure that the solution is adaptable according to the location. Not only we have the device but also we have to good content, right usage, and experience.
"Exciting news! Elets Education is now on WhatsApp Channels Subscribe today by clicking the link and stay updated with the latest insights!"
Click here!