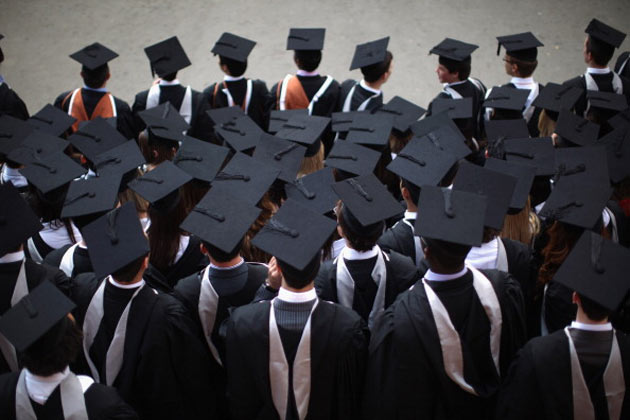 Bringing forth quality students who are employable in today's increasingly competitive global economy is what driving software giant Tata Consultancy Services (TCS) to introduce a model of curriculum to impart a change in the syllabus of higher education.
After receiving the award for the 'most distinguished alumnus' of NIT-Trichy, the MD and CEO of TCS N. Chandrasekaran said that the company had been working out the specifics of the model over the last 18 months under his guidance to impart a change in curriculum in an effort to revamp the higher education syllabus to enable educational institutions roll out quality students in line with expectations of the industry.
On the sidelines of the event at NIT-Tiruchirappalli, he said TCS would soon embark into non-English speaking markets in Asia such as China and Japan for further growth.
The company has already tapped into most English speaking countries in Europe and the US, and non-English speaking locations like France, Germany and Latin America.
TCS currently has 2.9 lakh employees, 75,000 of whom are in Tamil Nadu.