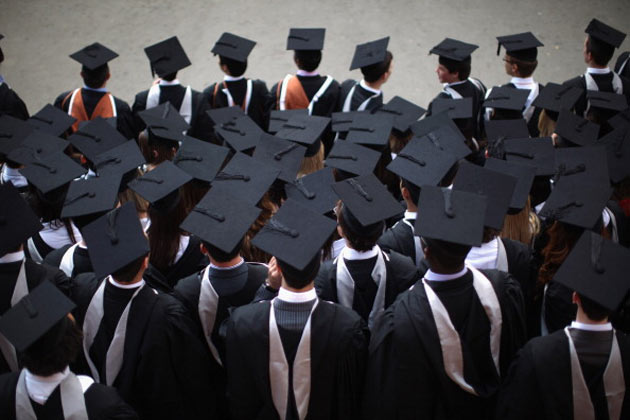 United Kingdom saw a 21 per cent dip in study visas issued to Indians in 2013. UK issued only 13,608 study visas to Indian nationals in 2013, which is 21 per cent lower than the earlier year.
In 2013, Britain received 14,762 applications across all education sectors, which was 27 per cent lower than the same received in 2012, with the university sponsored applications which constitute a bulk of the category, falling by 7 per cent to 12,832.
British High Commissioner to India James Bevan said that the dip could be due to various reasons like students think that there is a limit on the number of Indians who can come to Britain to study, they think it is difficult to get a student visa, they think that they cannot work after study.
Notably, the dip in numbers came after Anuj Bidve, a native of Maharashtra's Pune, was shot dead by a local factory worker near Manchester on December 26, 2011.
British High Commissioner to India gave a slew of statistics which show the country's importance when it comes to granting of visas by the UK, including occupying the top rank among all the countries in the visas issued. In 2013, Britain issued a total of 400,000 visas to Indians, which is 5 per cent higher than previous year. Over 90 per cent of the applications received get the visas. He further added that Britain does not look at India as a high risk country as some reports had stated.

br>