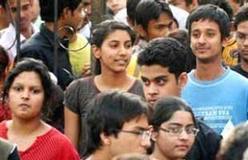 The Uttar Pradesh Technical University (UPTU) has started a project in which finishing schools are being established in engineering colleges affiliated to the university. The finishing schools will also serve as employment cell. The UPTU vice-chancellor says the students would be more employable because of finishing schools.
A directive has been issued to set up the finishing school for technical and personality development skills in the students. The students will be trained in decision making, communication and problem solving capabilities, managerial and leadership skills. The finishing school will be set up to overcome deficiencies of low-tier colleges. The students would also be receiving training in computer programming and Information Technology. The dean, administration, UPTU, BN Mishra says the placements in UPTU may go up to 80 per cent after finishing schools are established.
Apart from finishing schools, collaborative research among faculty will also be promoted by UPTU. An MoU has also been signed with Microsoft. The company has been given 3000 sq ft place in Institute of Engineering and Technology (IET) for establishing centre for quality research and excellence. The teachers and students will also be receiving an intensive training in hardware and software in core areas. Research will also be conducted by IET faculty in Information Technology.