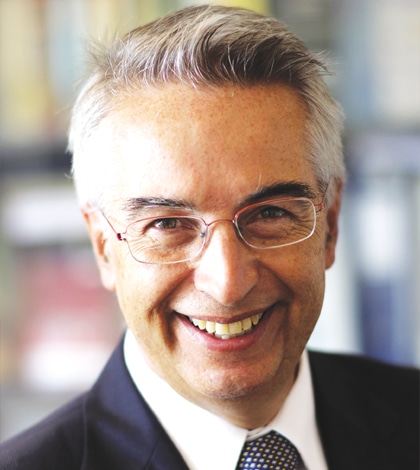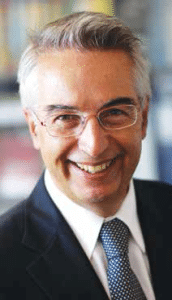 India may get the full-fledged membership status of the Washington Accord by June, enabling global recognition of Indian degrees and improving mobility of students and engineers. Gregory Prastacos, Dean, Stevens Institute of Technology, USA, in an interview with Mohd Ujaley says "Accreditation guarantees the quality of education provided it is according to the standards agreed upon, but accreditation alone is not sufficient to enhance the educational system"
You have a vast experience for strategic leadership, teaching and deep understanding of technology. You recently attended WOSA here in India. From your interaction with the government officials and private entrepreneurs, how do you look at Indian higher education system? Do you find the real zeal in conjunction with the right policy in India?
The Indian educational system is a traditional one — while it is dominated by the public universities, there are growing numbers of private non-profit universities that do a brilliant job preparing students for the needs of the economy. I find Indian students in good private universities to be disciplined, innovative and entrepreneurial, with professional attitudes and good foundations in the knowledge of their field. As the private schools do such an admirable job preparing those students, the public universities feel the competition and improve also.
In such an environment, it is essential to have an accreditation system, so the various institutions will improve their quality with the goal of getting accredited. Especially in a big country like India, with so many institutions of higher education, an accreditation system is of great importance. At WOSA, I was impressed with the enthusiasm the participants have toward the accreditation process that is going on. I am very optimistic that such a system will be established and successful.

India may get the full-fledged membership status of the Washington Accord by June, enabling global recognition of Indian degrees and improving mobility of students and engineers. In your opinion, how it is going to help Indian students and engineering education system?
Getting full-fledged membership in the Washington Accord is a great prospect for the country. It will facilitate mobility and provide Indian students with easier access to not only the great international universities, but also to the global companies located outside of India. I have always been impressed by the alumni of Indian universities, who are successful in the international market. That's a sign of the excellent foundation students get at universities here. They get all the credentials they need to succeed in a very competitive international environment. That trend stands to increase greatly with the global recognition of Indian degrees, thereby providing immense benefit to the country.
In India, there are multiple agencies which look into the accreditation, but majority of them have failed to bring quality. In your opinion, does accreditation per-se helps in enhancing the quality of education?
Accreditation is a necessary but not sufficient condition, as we used to say in mathematics, to improve the quality of education. The process toward accreditation is a learning one, which is how institutions and accreditation agencies should approach it.
Accreditation "guarantees" the quality of education provided it is according to the standards agreed upon, from content and relevance, to pedagogy and connections to industry. It's a quality guarantee not only to students and parents, but also to employers, who can be assured of the quality of education, a job candidate has received before employment.
But, as I said, accreditation alone is not sufficient to enhance the educational system. A successful system incorporates accreditation while emphasizing a culture of continuous inquisition and improvement — including regular evaluation and monitoring of performance. Such a system will sustain the continuous monitoring of the appropriate metrics, and will assess the learning outcomes with respect to the learning objectives.
Important bills related to education sector are pending in Parliament; one of them is "The Foreign Educational Institutions (Regulation of Entry and Operations) Bill" which is intended to regulate the entry of foreign university in India. How foreign universities are going to help Indian education system?
The most successful people in any industry today are the global citizens. Providing students in India the opportunity to attend international universities at home will help create more global citizens, which can only be beneficial. Those students will be exposed to an international faculty and educational system, a different culture, maybe a new skill set and probably different pedagogical methods. This is good for any country, but especially India, which needs to increase the skill level of a large percentage of its population and maintain a high rate of growth.
At the same time, the entry of international schools into India is also good for the local universities. It will enhance competition for excellence and promote collaboration between local and international institutions, thus raising the level of education and research provided by Indian universities. Therefore, it is important that the bill in Parliament goes through, allowing the opening of the market in a thoughtful and well-planned way — and especially in areas where the government realizes the need for international know-how.
In a big country 
like India, with so 
many institutions 
of higher education, an 
accreditation system is of 
great importance
What is your major focus at Wesley J. Howe School of Technology Management of Stevens Institute of Technology and where does an Indian student fit in?
Stevens is a leading technology university, and the Howe School is the business school of Stevens. We are located in one of the most beautiful campuses of the United States, on the banks of the Hudson River across from New York City. We are especially known for a number of differentiating characteristics — our strong technology and analytics focus, our emphasis on innovation and entrepreneurship, and our emphasis on relevance and practical approach. All three characteristics resonate very well with candidates from India. I find candidates from India to be strong on quantitative skills, have excellent knowledge of technology, be innovative and entrepreneurial, and have good problem-solving skills. For these reasons, I believe that the Howe School is a very good fit for Indian students.
What do you think of academia collaborations? Why are they useful, and how would you recommend that they should be promoted?
Collaborations between industry and academia are essential, and extremely beneficial to all parties involved. For universities, collaborations produce a number of benefits. They help improve the effectiveness of the learning process, they allow good placement of our graduates in the job market, they help secure internships and scholarships, thereby attracting the best students. They improve enrollments and revenue, help promote research and retain top faculty, help in commercializing R&D and raising revenue from IP, attracting philanthropic gifts for infrastructure, events, and of course, help achieve accreditation by improving rankings.
Similarly, for industry, collaborations with universities can be very beneficial. They help in hiring top new employees, especially in view of the "war for talent, help bring fresh ideas from students and faculty, help in enhancing the training of the existing workforce, get access to certificate, degree or part-time programs and workshops, help solve problems through access to specialized skills (consulting), perform advanced research by tapping to the most specialized and advanced know-how in the world, submit joint proposals for research funding, and, of course, demonstrate social responsibility by giving back to society.
Especially for start-up companies, collaboration with a university can be very beneficial. It gives them access to faculty with specialized know-how, as well as to students who can provide valuable research help, helps them to develop new IP that can result in wealth creation, enhances their ability to submit joint research proposals to government and funding agencies, and gives them access to specialized equipment, facilities, and market developments.
Collaborations between industry and academia have been going on for a long time. However, in recent years, there has been a shift towards more strategic collaborations. Companies are interested in a smaller number of strategic collaborations, from which they can get bigger value and a fuller portfolio of services. At Stevens, we are very successful in developing excellent industry relations, as seen by the multiple collaborations at multiple levels. In addition, our students have excellent placement upon graduation, with starting salaries far above average — 10-year salaries rank No. 3 in the country, while the return on investment is ranked No. 9 in the United States. Our most visible corporate partnership, the Howe School Alliance for Technology Management, has been sharing best practices in innovation from both worlds for more than 20 years, and involves some of the most prominent businesses in New Jersey.