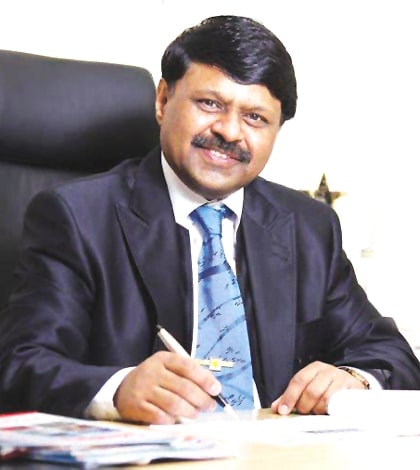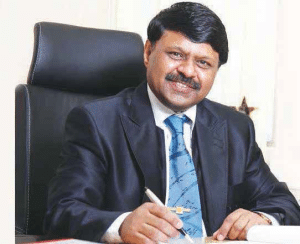 Going forward, the institutes expect the demand for Energy, Infrastructure and Transportation (EIT) professionals to remain high as the government and private sectors remains committed to building EIT in the country, says Dr Parag Diwan, Vice Chancellor, University of Petroleum and Energy Studies (UPES) in conversation with Ankush Kumar
Institutes across the world are coming up with new ways of imparting education. How are you bringing innovation in pedagogy at your institute?
The delivery mechanism in the higher education system has undergone several major transformations e.g. from teacher centric system to student centric system. Currently, the system is transforming towards learning centric model, leading to evolvement of a number of delivery models such as (1) classroom, (2) online, and (3) experimental hybrid model. Additionally, University of Petroleum and Energy Studies (UPES) is bringing the following innovations to its pedagogy: Distinctive advantage with domain specific education: Students today have greater choices and data is becoming more transparent. UPES is committed to building higher quality in its role as a university and offer distinctive advantage with domain specific education covering the entire spectrum of EIT domain.
Value addition outside the content: With developments in online education and MOOCs, the content is becoming ubiquitous and would cease to be the decisive factor. UPES adds value around the content with innovations leading to high quality of teaching and mentorship programmes.
Application-based education: UPES interacts with industry closely to reduce the gap between theory and practice. Online blended hybrid delivery models for working professionals: UPES is testing hybrid delivery models for working professionals, who desire face-to-face interaction as well as ease of studying online at their convenience.
You have been one of the premium institutes in the field of Energy, Infrastructure and Transportation (EIT). Do you think there is sufficient demand in the industry for students specialized in these subjects? Energy, Infrastructure and Transportation (EIT) sectors are the backbone of all developed and emerging economies. In India, EIT sectors make a directly contribution of 40-55 percent to the GDP and accounts for approximately 70 percent workforce including the tertiary and ancillary jobs.
With domain specific focus on EIT, UPES has achieved a consistent placement rate of over 85 percent for the previous five years. Going forward, the institute expects the demand for EIT professionals to remain high as EIT sectors continue to experience high growth as the government and private sectors remains committed to building EIT in the country.
For instance, government has proposed 88GW and 123 GW power addition during the 12th five-year plan and 13th five-year plan, respectively. Moreover, $2 trillion investment is planned in infrastructure during the 12th plan.
The business environment has become more dynamic than ever before. Do you think the students need to have (a unique combination of technical skills and emotional quotient) to succeed in this competitive market scenario?
We believe that rational decision-making is better business. Management schools emphasise on several techniques for rational decisions such as data analysis, market research, statistical tools, econometric models, etc. In real business, however, managers are as much intuition driven as they are driven by logic. And it is acceptable because business is best when managers feel passion and commitment to what they are producing and customers feel they've received value. Motivation, responsibility, and an artist's love for his/her profession are all examples of emotions in business. Therefore, the real task before management institutes is not to curb emotions out of decision making but to develop emotional maturity in students in a safe environment. The dynamic business environment requires business professionals who are quick to adapt technologies and have the emotional quotient to relate to the decision.
Accreditation leads to development and maintenance of standards from infrastructure to teaching pedagogy
How important is to have a strong academia-industry linkage for an institute and how it is beneficial to the students?
The need to have strong academiaindustry linkage is more than ever. Industry and academia have common goals but usually operate in isolation to each other. Industry wants qualified graduates from academic institutes and academia wants employment for its graduates from the industry. A qualified graduate in this context does not mean someone who has a certificate but someone who is able to perform the job. Since there exists a gap in industry expectations and academia delivery, the generally accepted industry practice is to hire graduates with certificates and train them internally to make them competent for the job. A strong collaboration between academia and industry would benefit academia by providing industry vetted curriculum, industry level technology and equipment, and content delivery by professionals from the industry. Similarly, the industry would benefit from ready to deploy employees, hence, saving the cost of training and initial gestation time. The students are the biggest beneficiary of academia-industry collaboration as they gain employment ready skills and an expedited growth path when they join the industry.
What are your views on the amendment of Supreme Court ruling on the All India Council of Technical Education (AICTE) Act?
Last year, the Supreme Court of India had stripped many of AICTE's powers stating that colleges affiliated to a university does not fall under the category of technical institutions. Consequently, the MBA and MCA courses in India were taken away from the purview of the AICTE and colleges offering these courses were no longer required to obtain any permission/ approval under the AICTE Act.
The Ministry of Human Resource Development has proposed amendments to the AICTE Act to restore its powers to approve MBA and MCA courses. The proposed amendment to the Act is a temporary arrangement until the AICTE Act is officially amended. The power of AICTE would still be limited to approving the courses and to set the standards for technical institutions. According to the proposed arrangement, the University Grant Commission (UGC) would have to provide the affiliation for the course. Moreover, the institutions would still have to be accessed by the National Board of Accreditation.
The UGC along with Government is planning to set up NARA (National Accreditation Regulatory Authority), an autonomous body comprising experts who will identify agencies for accrediting institutes. Do you think it will help in improving the quality of education?
Accreditation is synonymous with quality enhancement and quality assurance. Accreditation leads to development and maintenance of standards from infrastructure to teaching pedagogy. Currently, higher education institutions in India are required to voluntarily opt for accreditation. The National Accreditation Regulatory Authority (NARA) seeks to make it mandatory for higher educational institutions (except agricultural education) to be accredited by an independent accreditation agency. Mandatory accreditation in the higher education would enable the Indian higher education system to become a part of the Global Quality Assurance system such as the Washington Accord. However, in order to achieve these goals, a clear and dynamic accreditation framework has to be evolved and published.
"Exciting news! Elets Education is now on WhatsApp Channels Subscribe today by clicking the link and stay updated with the latest insights!"
Click here!