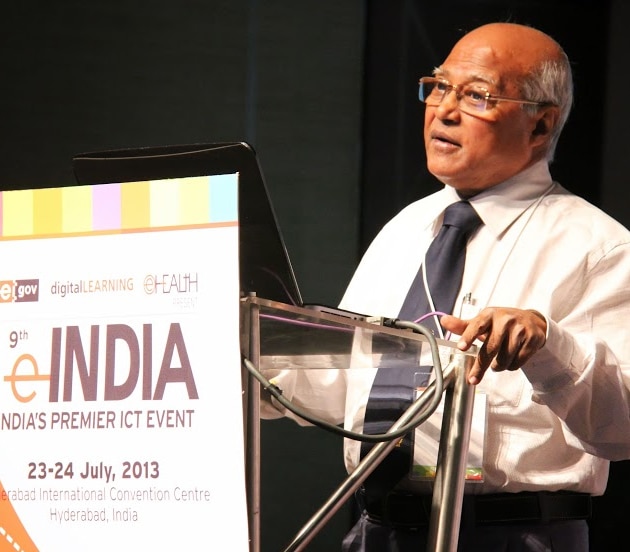 Prof G L Datta, Chancellor, K L University, Vaddeswaram, Guntur, AP talks about challenges in reforming landscape of higher education
What has been the mission of your group in promoting the cause of education?
Koneru Lakshmaiah Education Foundation deemed to be K L University is the metamorphosis of K L College of Engineering set up in 1980 by the Koneru Lakshmaiah Education Foundation, which is presently headed by President Er Koneru Satyanarayana. The Engineering College was declared to be a deemed university in February 2009. Its vision is to become a 'globally renowned University' and mission is 'to impart quality higher education and to undertake research and extension with emphasis on application and innovation that cater to the emerging societal needs through all-round development of students of all sections enabling them to be globally competitive and socially responsible citizens with intrinsic values'.
In terms of regulation of the higher education sector, what are the key challenges and prospects in reforming the landscape of higher education?
Some of the key challenges before the deemed universities are need for diversification of programmes, contributing to quality research output in terms of publications and sponsored projects and engaging quality faculty. It is also challenging to create state-of-art infrastructure and enable environment for effective teachinglearning and conduct extension activities to serve the society. Some of these regulatory requirements, though may appear to be challenges, but may act as boon to raise the standard of the university. Our university has converted these challenges into opportunities where students and faculty work together in pursuit of knowledge in various disciplines of science, humanities, commerce, management and engineering. Apart from bachelors and master's degree programmes, we have research program leading to Ph D. 35 percent of our faculty have Ph D degrees and majority of the rest are pursuing Ph D. We have created state-of-the-art research labs, hostels, playgrounds and gym of international standard.
What are your views on RUSA: Will it be the game changer in higher education and how?
RUSA has the ability to do wonder if implemented effectively. It is, however, confined to public/government-funded/controlled institutions/colleges. Selected institutions in the private sector with research potential  and proven capability to impart quality education should be brought under the ambit of RUSA for meeting the target of 30 percent GER in higher education by 2020 in our country.

With foreign collaborations being the key focus of educational institutes, what are the plans of your university in furthering these collaborations?
K L University has collaborations through MoUs with foreign universities of repute belonging to almost all developed countries in the world for various programmes like faculty exchange, 'twinning programmes', joint Ph D supervisions, joint research projects, etc. We invite reputed experts from these universities to offer courses at UG and PG levels on a regular basis. We also take their input in revising our curriculum. Our university is a partner member of IUCE and we get a good number of faculty members from the US universities for conducting subject workshops every semester.
Do you think industry-academia partnership is important to provide employable skills to students and how?
Industry-Academia partnership is a must for providing employable skills to the students. A partnership can create scopes for experts from industry visiting the institutions and giving guest lectures, students visiting the industries and doing internships. It is also beneficial for faculty members visiting the industries to gain practical knowledge, which would be useful for delivering effective lectures.

br>