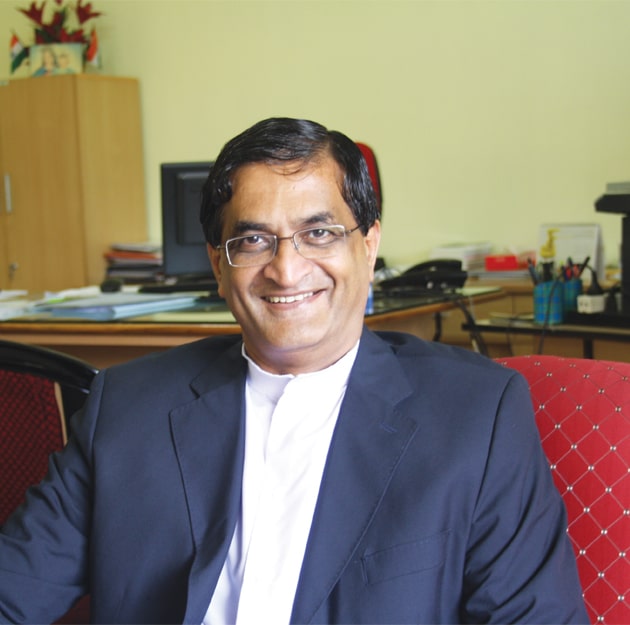 talks about the role of private universities in the education sector in India
What has been the vision of your group in promoting the cause of education?
Don Bosco University is sponsored by the international educational society, the Salesians of Don Bosco, currently working in 132 countries and catering to roughly 15 million young people in a variety of settings – schools, colleges, universities, agricultural centres, technical institutes, rural development centres, children from the streets, immigrant population, refugee camps, etc. Quality education especially for the marginalized, formation of the young for their insertion into the world of work, an integral formation of the young that makes them dependable human beings with a sense of commitment to society while fashioning a better future for themselves – these are some of our guiding principles.
With foreign collaborations being the key focus of educational institutes, what are the current and future plans your university in furthering these collaborations?
Right from inception, Don Bosco University set for itself an ambitious target of entering into collaborative relationships with a variety of institutions from around the world. Being part of an international society helped in this process. Currently, we have active MoUs with universities in Europe (Spain, Switzerland, Germany, UK, Ireland, Italy), United States, Asia (Japan, Thailand) and South America (Brazil, Equador, Argentina). Our MoUs are singularly focused on the following: Staff and student exchange programmes, joint research projects, cultural exchange, semester abroad programmes and joint degree programmes.
What are your views on the use of ICTs in Education? How does the University keep up with the rapidly changing technological changes?
I, for one, firmly believe that investment in ICT is the way forward. I am convinced that more and more young people will enter the world of work at younger ages (just after or even during their high school), and that lifelong education will become the norm rather than the exception. It is here that ICT will play an irreplaceable role in providing education right at their work place or in their homes. Recognizing this decisive and irreversible trend in education, Don Bosco University has invested heavily in its online courses, which are finding a worldwide clientele in just three years. We intend to continue on this path till all our courses will be available online, especially to make them available to those struggling to juggle the demands of their workplace and families.

What role do you think private universities play in the education sector in India?
The private universities are here to stay and have a key role to play in some or all of the following areas: a) in creating the type of capacity that our nation needs to increase GER dramatically in the coming years, b) in enabling academic institutions to address the changing needs of education in the rapidly changing social and educational scenario, c) in ensuring prompt attention to quality concerns and market sentiments, d) in ensuring swift response societal and industrial needs, e) in boldly experimenting with cutting edge courses and technologies, and f) in creating a sense of unease in the complacent attitudes of many of our public institutions in the areas of performance, output, accountability, etc. However, it cannot also be denied that institutions of dubious motives and performance have also come up as a result of the opportunities given to invest in private universities.
What is the significance of mandatory accreditation of higher education institutions?
Mandatory accreditation is probably necessary to jolt us out of our complacency. Too many institutions have settled down to a maintenance mode of existence with no importance given to innovation, growth, research and academic output. Accountability, performance appraisal,
target setting, etc are the driving factors in good educational institutions in our country and abroad.

br>