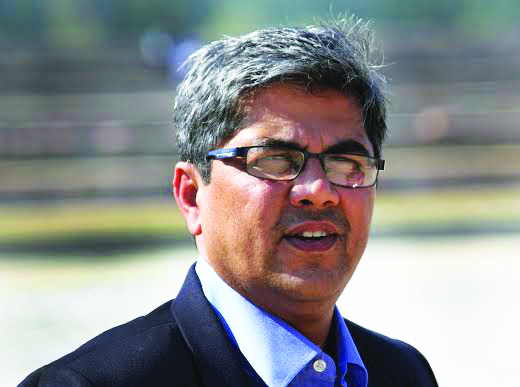 Our higher education model must recognise that India's demographic dividend impacts nearly 250 million youth that make up 21 percent of India. They all are looking for jobs. We need to design our educational pattern keeping the same in mind, says Dr Amir Ullah Khan, Vice Chancellor, Glocal University.
More than 60 years ago, India decided to follow the model of higher education that was followed in the UK. The University Grants Commission Act was passed in 1956 and this statutory body came in to being that would regulate standards in Indian universities and give grants to all central universities. For 40 years, we continued this system.
Nearly two decades ago, in 1995, the Sikkim Manipal University was established as Indian's first private sector university. Since then a small number of such initiatives have taken shape and today, we have a little more than 170 private universities set up all over the country. The total number of universities is about 660, 45 of whom are central universities, 312 state universities and about 130 are deemed universities. And all over the country, the debate on this privatisation has been going on relentlessly, including on the question of allowing foreign universities to set up campuses in India.
Today, no Indian university is ranked even in the top 200 in the world. The best universities are predominantly from the United States, but there are Japanese and Chinese Universities that are among the top 50. Indian universities suffer from poor faculty to student ratio, a pitiable research output, very little industry interface, and crumbling infrastructure by way of poorly equipped laboratories and meagre library resources. Despite a long history, our universities have never been able to establish any international reputation and this includes institutes that we are very proud of, namely the Indian Institutes of Technology and the Indian Institutes of Management.

In India, most rankings name Delhi University, the Jawaharlal University and the Calcutta University among the top universities within the country. Osmania University and the Central University in Hyderabad, Aligarh Muslim and Benares Hindu University and the Bombay University are the other top ranked institutions. The Birla Institute in Pilani is one solitary private institute that figures among the top institutes in the country.
 None of our government-owned and run universities can compete with any well-known international university. The gross enrolment ratio (GER) in India, that shows how many people between 18 and 25 enter college, is lower than 18 percent and pales in comparison with most countries around the world.
It indeed is time we visited this rather rigid system and allowed it to become far more inclusive than it is. Distance education, which has been so tightly regulated and under developed, must be catalysed to provide inexpensive and high quality education to millions of youth in remote locations, in a number of languages and covering a larger number of subjects and skills.
Curriculum that has always been supply driven needs to increasingly transform into delivering demand-driven output, keeping the potential employer in mind and incorporating industry interest. Private universities, if allowed to grow and unshackled from mindless restrictions, could play a great role in this area.

br>