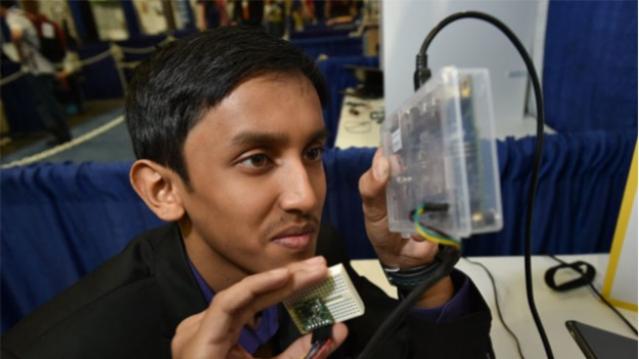 In the world's largest high school science research competition, i.e. the Intel International Science and Engineering Fair, nine Indian students made their way out in the competition by winning awards. Abhishek Verma and Daksh Dua from Maharaja Agarsain Public School won the first award of $3.000 in the Animal Sciences category. The first position was awarded to Nathan Han of Boston with US$75,000 for developing a machine learning software tool to study mutations of a gene linked to breast cancer at this year's Intel International Science and Engineering Fair, a program of Society for Science and the Public.
The other Indian students who won awards are Kopal Gupta and Shreya Nandy of Amity International School, Debapratim Jana of South Point High School, Deeksha Hebbar from Vivekananda English Medium School, Jaya Sagar from Government Senior Secondary School, Manali, Animesh Tripathi from Sanskriti School and Amit Sahu from DAV Public School
This year's Intel International Science and Engineering Fair featured more than 1,700 young scientists selected from 435 affiliate fairs in more than 70 countries, regions and territories. In addition to the top winners, more than 500 finalists received awards and prizes for their innovative research, including 17 "Best of Category" winners, who each received a US$5,000 prize. The Intel Foundation also awarded a US$1,000 grant to each winner's school and to the affiliated fair they represent. Additionally, the Intel Foundation presented a select number of students with experiential awards, including the new 11-day trip to China to attend the country's largest national science competition, speak with researchers at Intel's lab in Shanghai, and visit the Panda Research Base in Chengdu.

br>