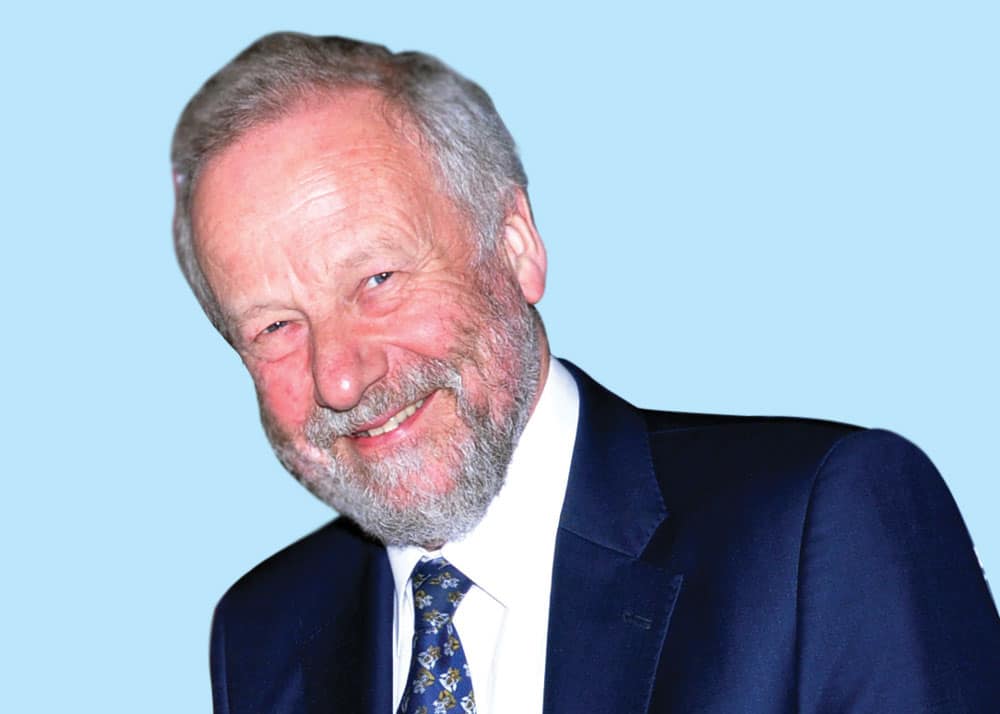 Even as the country debates on Foreign Universities Bill, Professor Michael Thorne, Vice Chancellor, Anglia Ruskin University, in an interview with Mohd Ujaley, says "passing of Foreign Universities Bill will enhance the quality of education in India and be a game-changer"
What are the major trends you see in global education, especially after dismal performance of the major world economies?
I think, without any doubt, the future of the world depends on education for two reasons. One is to bring the world together for political stability. The more, we understand each other, the better we engage. Second reason is that the economies of all the countries are going in the same direction and the future will depend on how our educated work force acts. So, being involved in university education, the most important thing to me is to educate as many people as possible till university level.
I also see a lot of partnership happening for capacity building. India is a very vibrant democracy and we need to engage with each other at various levels to improve the quality, increase capacity of our universities and teachers.
Foreign Universities Bill is pending in Indian Parliament. It is believed that if it gets passed, the demand for international education will decline as Indian students will have an opportunity to get the same in India itself. How do you look at it?
We look at it the other way round. Countries, which have already allowed such partnerships, have been benefited in providing quality education. It has also added to the capacity of the country to get more people educated till university level.
We are hopeful that bill will be passed because this legislation has potential to bring foreign universities to India and thereby increase the capacity of India to educate more people. There is a shortage of quality staff worldwide so, partnership can bridge this gap. For example, UK is adding the capacity of university education of Malaysia for many years, although there are still quite a lot Malaysian students who come to UK, but there are also very large number of Malaysian students, who are being educated the same course in Malaysia in partnership with Malaysian universities that has really worked well for both the countries.
As you mentioned about collaboration, do you have any plan to partner with any of the Indian universities on capacity building of the teachers?
At this moment, we don't have any plan, but we are waiting for the bill to be passed. The legislation will allow us to do the things, which we have been doing in other countries. For example, in China, we work in collaboration with a University in Beijing, where we share students. The students study some year of their course in China and while some time in UK with us. The faculty members also come along with them. We also send our staff to teach in China, this is a two-way partnership and it really works very well.
We have also been asked to assist in training the teachers of some universities as UK is good in this domain. So, for me, passing the bill will complement with what is going on here in India and across the world. It will add to capacity and change the way we impart education. May be the number of students going to other countries for studies will change, but the partnership and exchange will grow.

One of the challenges of international education is to deal with the issue of cultural shock. There have been cases in the past, especially in Australia, where Indian students were mistreated. How do you intend to check it?
Nobody seeks international education to put themselves through cultural shock, it is indeed a challenge. We care for students coming to UK. I take personal interest in students' affairs and their adjustment to our university culture. I feel when you are 7,000 miles away from your home, family needs to be assured that their offspring is doing well. So, we take it very seriously. There is a lot of activity in place to help students cope with cultural shock.

br>