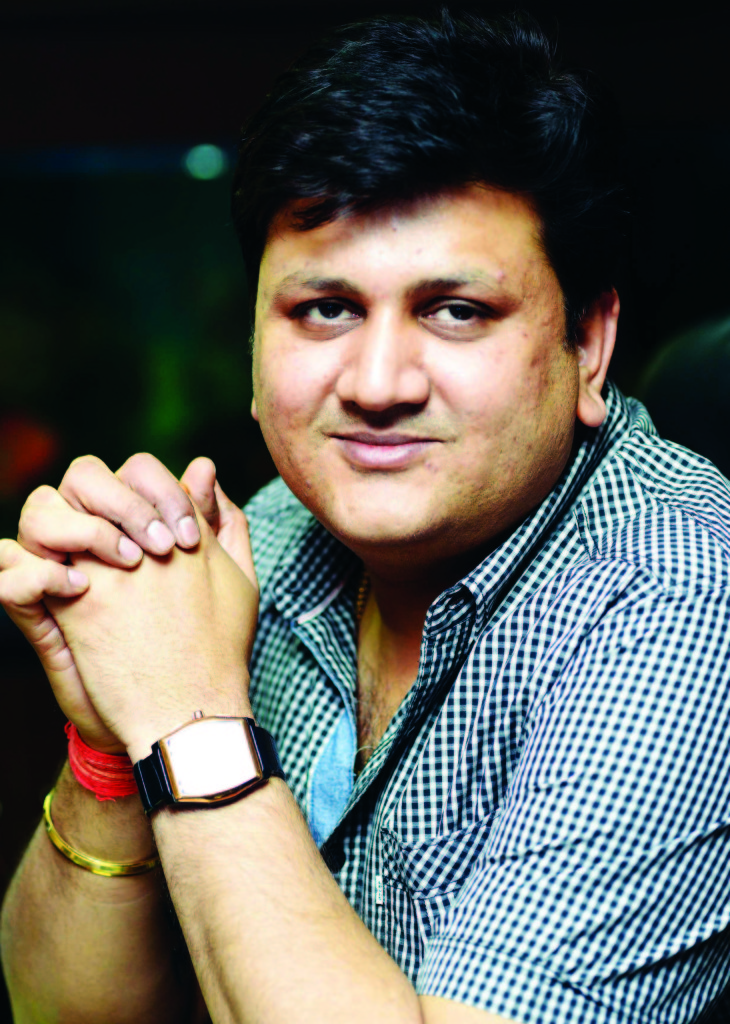 Kamal Raj Tyagi, Director, Sky Infotech talks to digitalLEARNING's Gandharv Walia about the role of the company in providing practical technical knowledge to the graduates
How did you get the idea of coming up with Sky Infotech?
I did my schooling, graduation and post graduation from Roorkee. After completing my studies from IIT Roorkee, I joined a good MNC as a software engineer. After taking up the job, I realized whatever I had learnt in my education was not being used in corporate world. I also learnt that students are only getting theoretical knowledge in the colleges. They are later left in the lurch as they have to find a job on their own with the same. The students learn more than 48 subjects in BCA or MCA. The languages, which colleges teach, do not exist in the market. On seeing this, I decided to do something to change the scenario.
Before starting my own show, I had a three-and-a-half years experience with eight MNCs in IT market. I realized that many companies like Microsoft, Oracle, etc have a large number of Indian workers and India is the main manpower resource provider. It would be great if we are able to provide a large number of employment-ready engineering graduates by giving them practical technological knowledge. I decided that I will start this business.
Please tell us about the birth of the Sky Infotech.
My father, a government servant, raised his three children with utmost care. Belonging to a middle class family, I didn't have enough money so, I took loan. I and my wife started the company and tried to serve quality employment-ready technical graduates to the market. I also hired some professionals. Firstly, we used to take interview of students to understand about their interests as there are many things in IT, which one can go for.
Parents want their kids to become engineers, but don't know what he will be able to do better. He has programming skills or networking skills or can create logic. At first, I taught one technology, which is most sought in the market, to a student by giving only practical training.
What is the reason of Sky Infotech's success?
It is not sure that a mechanical engineer, with complete theoretical knowledge and degree, will be able to repair a car while the same will be easily done by a mechanic, who is illiterate, but has practical knowledge. I implemented the same in IT. We removed the theoretical portion and gave training on computer system. Softwares are developed in the market in this way only. I taught them practical work, which is done in the market. Now, the students can prepare their resume properly and write a technology's name, which they know genuinely. So, when the student goes for an interview, interviewer will understand that he knows the job. Slowly, Sky Infotech established in market and started outsourcing. Many MNCs tied up with us for manpower outsourcing.
A fresher, who enters market, runs from pillar to post, but doesn't get a job. Even if he gets a job, company trains him for more than three months and then is able to get work from him. So, companies are able to get work done from employees after a hectic three-month training period. But if a company takes our students, it will not have to spend time and money on troublesome training.
As we provide employment-ready technical graduates, the companies can get work from them since the date of joining and don't have to go for any training of the new employees. This will also ensure a lot of perfection in the work.

What are the things that make Sky Infotech special?
Sky Infotech teaches students upcoming technologies, which is not done anywhere else. We are preparing manpower in advance for different technologies like ERP, Dotnet, Java, etc.
We have provided more than 10,000 professionals to the IT market.
What are the qualities of a good leader?
A good leader is one, whose workers perform their duties diligently irrespective of his presence. And he is able to work with team and also more than the team.

br>